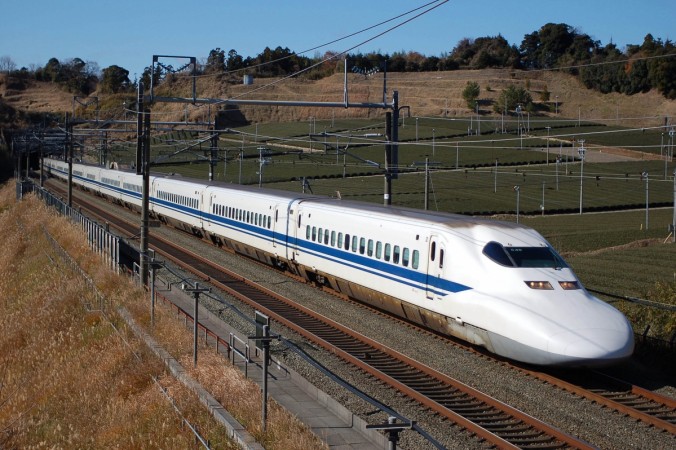 The Maharashtra government on Monday withdrew its objection and will now provide land at the Bandra Kurla Complex (BKC) in Mumbai for building an underground station. With this, a major roadblock has been cleared in the proposed Rs. 98,000 crore Ahmedabad-Mumbai bullet train project.
The railway ministry required 0.9 hectares of BKC land for access to underground station. However, the Maharashtra state government had said giving away the piece of land to railways would hamper the state's project –the Mumbai International Financial Services Centre – located in BKC complex, the Indian Express reported.
According to the state government officials, building the underground station would result in a loss of Rs. 10,000 crore worth revenues. Maharashtra Chief Minister Devendra Fadnavis and officials of the MMRDA (who own the BKC plot) had earlier bluntly refused to give away the land to the Indian railways.
In addition, the CM had suggested alternative plots around the BKC area. But now, a compromise seems to have been worked out, DNA reported. Sources quoted by the publication have said the new plan is in accordance with the Maharashtra government's demands.
"A revised plan for the underground station was recently submitted to the state. This seems viable," a source was quoted as saying by the Indian Express. According to the source, the solution for the problem involves the state government seeking concession for building the financial centre in Mumbai.
In December 2015, during Japenese Prime Minister Shinzo Abe's visit to India, it was announced that Japan will provide $12 billion of soft loan to build India's first bullet train. The deal involved building a high-speed train line between Mumbai (the financial capital of the country) and Ahmedabad, Reuters had reported.
[1 lakh = 100,000 | 1 crore = 10 million | 100 crore = 1 billion]