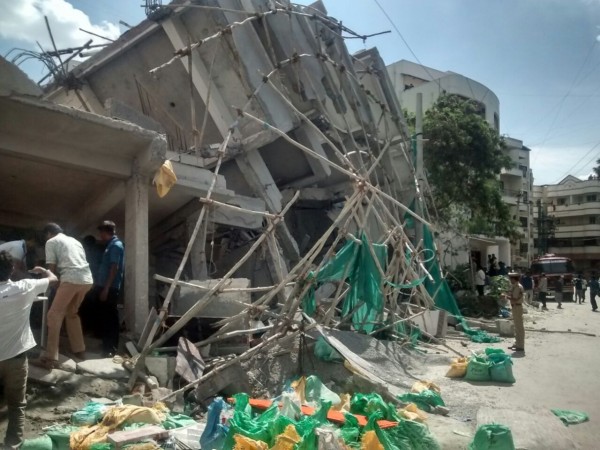 Sis people died but several others were rescued from the debris of a five-storey structure which collapsed in the Bandra East area of Mumbai on Thursday afternoon.
The local police, medical personnel and members of the fire service as well as five fire engines rushed to the spot and assessed the situation, making efforts to pull out those trapped underneath the rubble on Anant Kanekar Marg in the Behrampada slum. A team of the National Disaster Response Force subsequently reached the spot and helped in the efforts.
The authorities were trying to ascertain the true extent of the damage.
The building which collapsed was a slum structure. Reports said it housed a large number of people. Sources say the situation could have been much worse had not the structure been cleared to quite an extent before it collapsed.
Visuals from the spot show rescue workers trying to sift through the rubble in order to find any of those trapped in the debris. They also show nearby buildings affected by the collapse.
Watch the rescue efforts here: