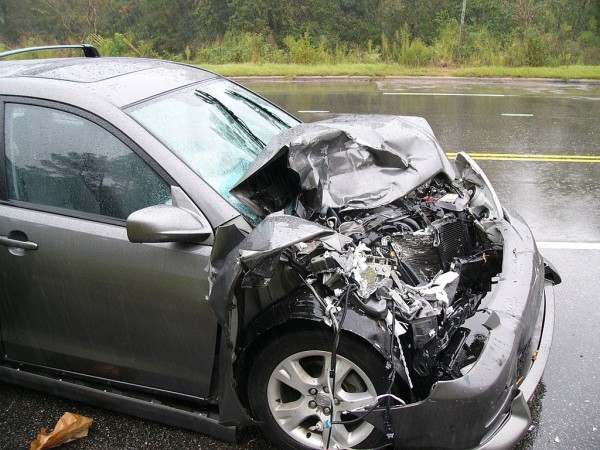 Five people died in a car crash at Western Express Highway in Vile Parle, Mumbai on Thursday morning. A case was registered against the driver of the Honda City, 22-year-old Muzzamil Mukhtar Kanosiya, who too has died.
The deceased have been identified as Muzzamil Makhnujia — who owned the car — Muzzamil Kanosiya, Rashida Yusuf Sheikh, 25, and Junaid Sheikh, 22, and one other person who has not been identified. They were all residents of Mira Road.
"Makhnujia lost control over the vehicle and met with an accident on the highway at Vile Parle," a police officer was quoted a saying by DNA. However, the Times of India said that Kanosiya was driving.
The five had decided to take the car for a late night spin. The incident took place at 5 a.m. near Milan subway. They were headed to South Mumbai. The police are investigating if they were inebriated.
The incident, according to motorists, occurred because the Honda City was driven at high speed and suddenly lost control. We are awaiting for report to know whether those died where driving drunk" a police officer of the Vile Parle police station told the TOI.
The car travelled like a rocket to 8-9 feet high and crashed down killing four on the spot while fifth died while undergoing treatment," said the police. The tyre had brushed a divider and then rammed into a car at high speed, the TOI reported.
Junaid, who had sustained severe injuries, succumbed to them while undergoing treatment. The four others had died at the spot. Their families have been alerted.