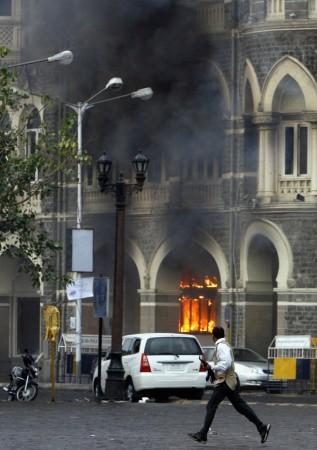 The Delhi police have claimed that they have arrested an alleged key suspect in the 26/11 Mumbai attacks at the Indira Gandhi international airport in Delhi while arriving from the Gulf on June 21.
The suspect Abu Hamza alias Syed Zabiuddin alias Zabi Ansari alias Riyasat Ali is said to have been a member of the Indian Mujahideen, a banned terror outfit based in India.
Abu Hamza is alleged to have been one of the six handlers of the Mumbai terror attacks in 2008. He was arrested following a tip-off from the Intelligence Bureau.
Hamza, an Indian national, is believed to have been in Pakistan and allegedly gave training to the attackers of 26/11.
He is said to have been in Pakistan when the Mumbai terror attack took place in 2008 and reportedly gave instructions to the attackers.
Hamza 's name was in the Indian intelligence dossier that was sent to Pakistan based on the investigation into the Mumbai terror attacks.
Accordingly, six Lakshar-e-Toiba militants reportedly provided instructions real-time on telephone during the Mumbai attacks. Hamza is believed to be the Indian Mujahidden - LeT handler who was one among the six giving advice to the 26/11 attackers and also trained the terrorists to speak in Hindi.
Hamza's presence was even mentioned by Ajmal Kasab, who is the only attacker captured alive by the police and is currently in Indian custody. Kasab told a special court that one person by the name of Abu Jindal had tutored 10 terrorists on how to speak Hindi, according to IBN Live report.
Over 160 were killed in the Mumbai terror attacks that took place in several places including the Chhatrapati Shivaji Terminus, the Oberoi Trident, the Taj Mahal Palace & Tower, Leopold Cafe, Cama Hospital and a Jewish Centre.
Hamza, who was presented before the court, has been sentenced to police custody till July 5. He is also believed to have involvement in other attack cases including the IISC attack in Bangalore, the Mumbai train blast in 2006 that killed at least 180 people, the Chinnaswamy Stadium attack in Bangalore in 2010 and several terror attacks in Gujarat.