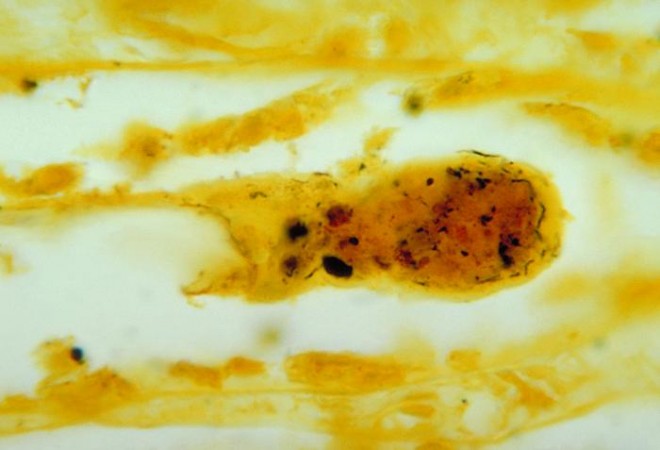 Leptospirosis infection has claimed at least 12 lives in Mumbai in the last seven days, according to the city's health officials.
It's an infection that affects people when they walk through flood waters that are infested with urine of infected rats and other animals. Those with scars on their bodies are more vulnerable.
At least 26 cases of Leptospirosis have been reported this year, out of which 12, including a 12-year-old girl, have died so far.
"Out of the 12 victims, seven died within 24 hours of their admission to hospitals. The deceased included 10 men and two women. Eight of them had waded through flooded water," PTI quoted Additional Municipal Commissioner (Health) Sanjay Deshmukh as saying.
Most of the deceased belonged to Borivali, Kandivali, Malad and Malvani areas of Mumbai where incessant rains caused water logging on June 18 and 19, Municipal Corporation of Greater Mumbai (MCGM) said.
"There is a correlation between flooding and deaths caused by Leptospirosis. The disease is known to spread through accumulated water infested by the urine of rat and domestic animals. When someone with a scar on his body wades in this water, she is at high risk of contracting the disease," The Indian Express quoted civic health executive Padmaja Keskar as saying.
Leptospirosis patients start showing symptoms such as headache, muscle pain, high fever, severe bleeding from lungs and their body turns yellow. The disease can be treated with medicines if detected in time.
Keskar said that the victims could have been saved had they sought treatment soon after witnessing any of these symptoms.
"Most patients with such symptoms came late to BMC-run hospitals. The key is early diagnosis and treatment – within 3-5 days after the onset of symptoms. A simple blood test and medication can cure lepto, provided it is diagnosed early," Daily News & Analysis quoted Keskar as saying.
"The bacteria has an incubation period of between 7- 21 days in the human body. It usually starts manifesting symptoms in 5-6 days but may stay latent for a longer time in some cases," said Keskar.

Doctors have warned Mumbaikars against wading through flood waters as the city is likely to witness heavy rainfall again this month. They have asked the residents to check for the symptoms of Leptospirosis and seek treatment at the earliest.
"The bacteria can seep through microscopic pores in the skin. A visible injury in the feet is not required," consulting physician at Kohinoor Hospital Dr Amol Manerkar said.
"Initial symptoms include highly coloured urine, fever and muscle ache, which exacerbates into jaundice, drop in platelets and later a possible kidney failure," physician at Bhatia Hospital, Dr Pratit Samdani said.
More than 900 cases of Leptospirosis have been reported in Mumbai since 2010 and of them at least 46 people have died.
This year's figure is the second highest in the last six years. In 2010, at least 18 people had died, while six died in 2011 and three deaths were reported each in 2012 and 2013. Last year, four people died due to the infection.