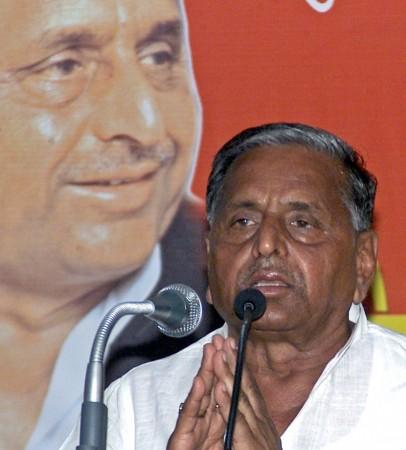 Sending a warning signal to the Congress-led UPA government, Samajwadi Party (SP) chief Mulayam Singh Yadav on Friday said that the mid-term Lok Sabha elections could happen within a year.
Addressing party workers at the birth anniversary celebration of Ram Manohar Loihya, Mulayam told his party men to be ready for the mid-term polls, as it could happen any time following the deteriorating relations of the Congress and the Trinamool Congress.
Speculations were doing the rounds that the SP would join hands with the Congress after it supported the government in passing various bills, including the controversial National Counter Terrorism Centre. But Mulayam sent out a strong hint that his party is not aligning with the Congress.
The SP won 224 seats out of the total 403 seats in the recent Uttar Pradesh assembly elections. Mulayam was expected to take up the chief minister's post but he gave it to his son Akhilesh Yadav so that he could concentrate on the national politics.