Anurag Kashyap is coming back to the silver screen with his new film Mukkabaaz, which will tell the story of a lower-caste boxer who trains at a gym managed by a local don, falls for the latter's niece and goes on to become a successful boxer.
While the movie is all set to release in theatres on January 12, here are five reasons why you should go and watch Mukkabaaz on the big screen.
1. Vineet Kumar Singh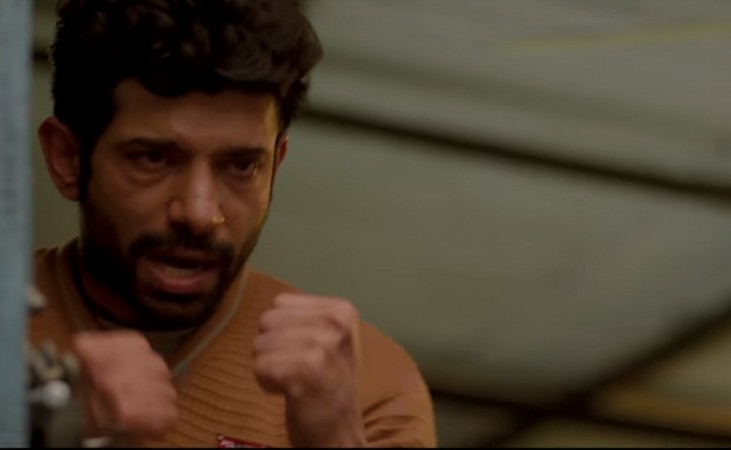 Vineet Kumar Singh is one actor in the Hindi film industry who hasn't got his due yet. He has unrecognised in many films but it was Kashyap who believed in him and offered him Bombay Talkies, Gangs of Wasseypur and Ugly.
Now he is all set to mark his film journey as a lead actor with Mukkabaaz, and you can easily witness the kind of determination and dedication he has shown in his work in the film's trailer itself.
Vineet, 31, has trained himself in boxing at that age when professional boxers retire. His body transformation has been amazing.
One thing that makes him different from others is the kind of method acting he puts in on screen. He is undoubtedly the first reason for you to go and watch the film.
2. Action sequences performed with real boxers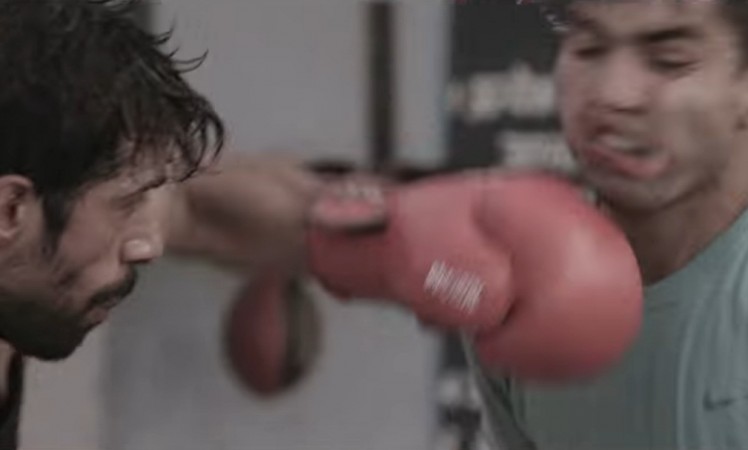 Gone are the days when action sequences and fight scenes were shot with body doubles who were at the receiving end of all the beating and injuries. Actors are now trying to push themselves to the limits to look as authentic as they can to do justice to their characters.
In Mukkabaaz, the action or the boxing sequences were performed with real boxers who often injured Vineet during shooting. Vineet suffered broken ribs, and cuts on his face, hands and body. So you just can't say that it was all fake.
3. Love story of a mute girl and a boxer
Bollywood has been the epitome of projecting romance on the silver screen, but Mukkabaaz will give you a taste of a unique love story of a verbally-challenged girl and a boxer and how they communicate with and romance each other.
Hand gestures and expressions play a vital role in emoting the right sentiments, and they seem quite convincing, real and relatable.
4. Nucleya's Paintra
Mukkabaaz may tell you a story of the bylanes of UP, but if you have seen the trailer or listened to the background score, you will realise that the dub and rap music composed by Nucleya in Paintra is not just impressive but energetic and justifies the actions that are happening on the screen.
It projects determination, passion, enthusiasm and anger at the same time. And we must say that this Paintra is a beauty with brains.
5. Anurag Kashyap
If you are a fan of Gangs of Wasseypur, Dev D, Gulaal and Black Friday, you can't afford missing watching Mukkabaaz as director Anurag Kashyap has once again brought the essence of the soil in this film.