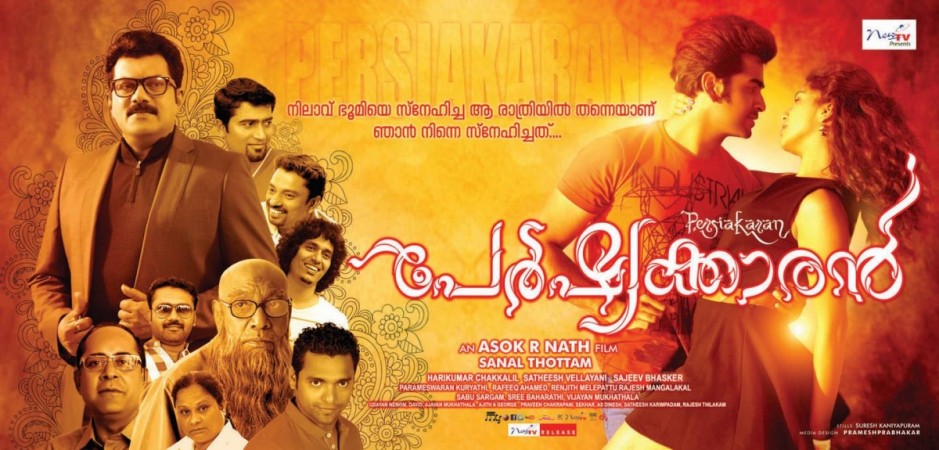 Malayalam film "Persiakaran" is all set for its release on 10 October. The film which stars Mukesh in the lead is directed by Ashok R Nath. The film introduces close to forty fresh faces to the Malayalam film industry.
The story of the "Persiakaran" is completely set in United Arab Emirates (UAE) and goes through the life of people who are settled in Middle East. The film goes through the life of a group of youngsters played by Adil, Jubi Nainan, Praveen Gopse, Sanjeev Bhaskar, Praveen Ramachandran and Sudhekshina. The film discusses the emotional aspect of their relationship and what happens to their friendship in the course of their life.
"Persiakaran" also has a parallel love story of Aparna. Sudhekshina plays the character of Aparna in the film. The story of the film takes a turn when Sudhekshina moves in to a quarters run by a Russian woman Christina Volga. Meanwhile, Aparna is in love with a young man Aravind. But their relationship faces troubles when Aparna gets more close to Vivek, her care taker in Dubai.
The film also discusses the complexities of family life in the fast paced world of Dubai through life of Prakash Varma and Priya. Mukesh plays the role of Prakash Varma and debutant Smitha Babu plays his wife Priya in the film.
"Persiakaran" is said to reflect the hardships and troubles faced by those who reach Middle East seeking a better life and the story is about the success and failure of those who attempt to be the best.
The story, screenplay and dialogues of the film are done by Ashok R Nath. He is popular for films like "Saphalam", "December", "Mizhikal Sakhshi" and "Ven Shankhu Pol".
"Persiakaran" also have has a huge star cast including Kochu Preman, Moideen Koya, Baby Diya, Ashwathy, Jijo Surendran, Prathibha Premnath and Murali Krishna.
The cinematography of the film is handled by Sanal Thottam and is edited by Rajesh Mangalakal. The music is composed by Ranjith Meleppat and the lyrics are penned by Rafeeq Ahammed and Prameshwaran Kuryathi.
"Persiakaran" is produced by Sanal Thottam, Harikumar Chalakal, Satheesh Vellayani and Sanjeev Bhaskar under the banner of New TV.