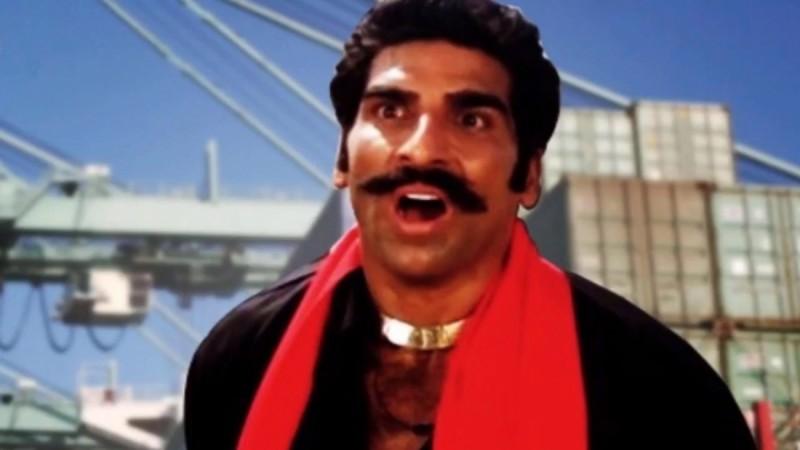 Mukesh Rishi is an actor who needs no introduction whatsoever. His dreaded villainous characters are still very fresh in the hearts and minds of the viewers.
Social media has found a new obsession with his Bulla character for his quirky dialogues from his 1998 crime thriller Gunda.
However, Mukesh Rishi apparently felt quite embarassed while delivering the Bulla dilagoues in the film.
"I felt ashamed while saying Bulla's dialogues! There was a mixed feeling of shame and guilt, and I constantly questioned myself why I was doing this in the first place," Mukesh Rishi told Hindustan Times while speaking about his newfound cult popularity almost two decades after the release of the film.
Mukesh Rishi's scene, from the movie where he mouths the dialogue, "Mera Naam Hai Bulla. Rakhta Hoon Khulla," has caused quite a stir on social media, where users often make use of the meme created from this particular dialogue.
"I never expected that to happen. The movie wasn't to well received for its content back then. So the sudden adulation was surprising. But that's what they say about the internet — nothing really dies [here]. And soon I saw my young fans, especially girls, saying those dialogues like they were something good. That is something I never truly understood," a surprised Mukesh Rishi said.
Watch Mukesh Rishi's introduction scene as Bulla from Gunda here:
Mukesh Rishi has a huge fan following in the southern film industries. He is known for his dialogue delivery and great screen presence.
He was last seen in Gopichand Malineni's directorial Winner, where he played a business magnate.
Apart from working in films, Mukesh Rishi likes to do theatre and live performances as well.
The actor was recently seen playing the role of Ravana for the first time at the popular Luv Kush Ramlila being held at the Red Fort grounds in Old Delhi.
However, he was fined by Delhi Police for wearing a crown instead of a helmet as he rode his Harley Davidson in and around India Gate and Rashtrapati Bhavan.