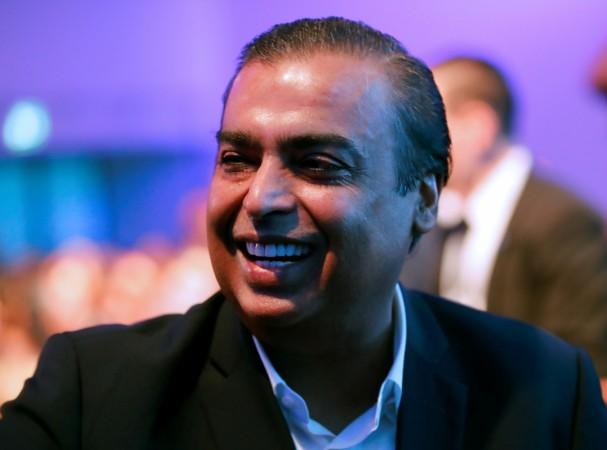 Three Indians have made it to the Fortune magazine's 'Fifty greatest leaders of 2018' rankings released Thursday 19 April. The three Indians are human rights lawyer Indira Jaising, Reliance Industries chairman Mukesh Ambani, and renowned architect Balkrishna Doshi placed at 20th, 24th, and 43rd position respectively.
The three Indians featured in the rankings:
Indira Jaising (Ranked number 20)
The renowned human rights lawyer is known for fighting on behalf of the 1984 Bhopal gas disaster victims and helping Syrian Christian women in India achieve equal rights as their male counterparts. She also played a pivotal role in drafting India's first domestic violence law.
Jaising is the founder secretary of the Lawyers Collective. She was also appointed by the United Nations to head an investigation into the persecution of Rohingya Muslims.
"When the poorest in India need a voice, they find one in Jaising, a lawyer who has dedicated her life to battling injustice," the magazine reported while describing Jaising.
Mukesh Ambani (Ranked number 24)
The chairman and managing director of Reliance Industries Mukesh Ambani spearheaded the Reliance Jio initiative which took the nation by storm soon after it was launched.
According to the report, the 61-year-old business mogul had "in less than two years, brought mobile data to the masses and completely upended the country's telecom market."
The article further added: "Since Ambani, chief of the $47 billion conglomerate Reliance Industries, launched Jio -- the first mobile network in the world to be entirely IP-based -- in September 2016, the company has signed up a staggering 168 million subscribers."
Balkrishna Doshi (Ranked number 43)
The renowned Indian architect is the winner of Pritzker Prize – architecture's highest honor – in 2018. The 90-year-old architect has often been referred to as the "the architect for the poor," for his contributions toward building homes and providing accessible housing for the poor.
His noteworthy contributions to architecture include the Aranya low-cost housing development in Indore and the Indian Institute of Management-Banglore building.
"His designs include the Aranya low-cost housing project in Indore, a labyrinth of homes and courtyards that provide around 80,000 residents with a balance of open spaces and communal living, and the mixed-income Life Insurance Corporation Housing in Ahmedabad, where several generations of a family can occupy levels of the same building," the article stated.
Here are the complete rankings:
1. The Students Marjory Stoneman Douglas and other schools

2. Bill and Melinda Gates Cofounders, Gates Foundation

3. The #MeToo Movement

4. Moon Jae-in President, South Korea

5. Kenneth Frazier CEO, Merck

6. Scott Gottlieb FDA commisioner

7. Margarethe Vestager Commissioner for Competition, European Union

8. Larry Fink CEO, BlackRock

9. General Joseph Dunford Chairman, Joint Chiefs of Staff

10. Liu He Vice Premier, China

11. Mary Barra CEO, General Motors

12. Nick Saban Football coach, University of Alabama

13. Emmanuel Macron President, France

14. Tim Cook CEO, Apple

15. Serena Williams Athlete

16. Isabelle Kocher CEO, Engie

17. Katie Bethell Executive director, PL+US

18. Ryan Coogler Film director

19. Huateng "Pony" Ma CEO, Tencent

20. Indira Jaising Founder, Lawyers Collective

21. Marc Benioff CEO, Salesforce

22. The Gymnasts and Their Allies

23. Kathleen McLaughlin Chief sustainability officer, Walmart

24. Mukesh Ambani Chairman and managing director, Reliance Industries

25. Mick Cornett Former mayor, Oklahoma City

26. Donald Hopkins Physician, the Carter Center

27. Oprah Winfrey CEO, OWN

28. Mitch Landrieu Mayor, New Orleans

29. Jacinda Ardern Prime Minister, New Zealand

30. Ma Jun Environmentalist, China

31. West Virginia Teachers

32. Leymah Gbowee President, Gbowee Peace Foundation

33. Jamie Dimon CEO, JPMorgan Chase

34. Michael Sorrell President, Paul Quinn College

35. Reese Witherspoon Actor/producer

36. Daniel Servitje Montull CEO, Grupo Bimbo

37. Izumi Nakamitsu Undersecretary general for disarmament, United Nations

38. Bashar Masri Founder, Rawabi

39. Leila de Lima Senator, Philippines

40. Angela Nyambura Gichaga CEO, Financing Alliance for Health

41. Timothy Keller Evangelical minister/author, Redeemer City to City

42. Gwynne Shotwell President and chief operating officer, SpaceX

43. Balkrishna Doshi Architect, India

44. Feike Sijbesma CEO, DSM

45. Kelly Chibale Scientist, South Africa

46. Ana Botín Group executive 
chairman, Banco Santander

47. Dina Meza Journalist, PEN Honduras

48. Ridwan Kamil Mayor, Bandung, Indonesia

49. Amy Gutmann President, University of Pennsylvania

50. Ed Bastian CEO, Delta Air Lines