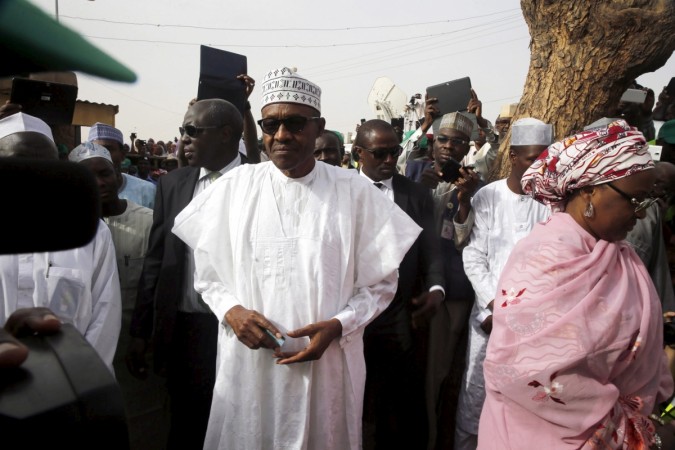 Nigeria's new president Muhammadu Buhari will not be a new a face on the seat of power, having ruled the nation between 1983 and 1985, albeit as a military general.
Ever since Nigeria moved to democracy in 1999, the 72-year-old had failed at three consecutive attempts to win the elections, and now that he is finally set to take power, it remains to be seen if the nation will be reminiscent of its days under military rule.
Buhari, who hails from the Katsina state, was known to be iron-fisted during the short span of his power, and has always been looked at with scepticism by human rights activists.
"In terms of what a Buhari government would be like, all we have is his record during the 1980s, and that's not particularly reassuring," J Peter Pham, director of the Africa wing of think tank The Atlantic Council, had told NBC News.
Buhari is still infamously associated with the 'Dikko Affair' of 1984, when a former minister Umaru Dikko fled to the United Kingdom to escape jail term under Buhari, and who was kidnapped to be brought back in a sealed crate, in what is widely believed to be a joint operation by the Nigerian government and Israel's Mossad.
However, Muhammadu's credentials as a military disciplinarian are exactly what may have put him back in favour with the people, given that Nigeria is buckling under the menace of Boko Haram and relentless corruption.
On Boko Haram:
Having himself escaped a Boko Haram attack last year, Buhari has made clear that he will not negotiate with the terror group, which wants to spread its radical Islamist ideology in the nation.
He has also promised stronger military action against the jihadists.
"Nigeria will return to its stabilising role in west Africa and no inch of Nigerian territory will ever be lost to the enemy because we will pay attention to the welfare of our soldiers in and out of service. We will give them adequate and modern arms and ammunition to work with. We will improve intelligence-gathering and border patrols," Buhari had told The Guardian.
Boko Haram terrorism caused more than 10,000 deaths in 2014 and the terror group took over large areas in the country's north, some of which have now been regained by a joint offensive by Nigeria and neighbouring nations.
Corruption:
In a nation considered to be among the most corrupt in the world, Buhari is largely seen as an incorruptible disciplinarian.
He had jailed more than 500 officials and businessmen for corruption and indiscipline during his brief rule, earning him that tag.
He did, however, make the occasional political faux pas during this anti-corruption campaign, putting the lid on imports, which affected business, and replacing the national currency, which disrupted the economy.
In personal life, Buhari adheres to austerity in a stark contrast with other politicians in the country.
Sharia Law
One of the more serious concerns that were raised even before the elections were held were about Buhari's alleged aspirations to bring in sharia law across the country, after supporting it in the Muslim-dominated northern states.
While Buhari himself has denied any such plans, his political rivals and even Western officials have raised a doubt.
"Opposition candidate General Buhari wants Sharia law throughout Nigeria. In fact, he wants it everywhere," Richard Grenell, a former spokesperson for US Ambassadors to the UN, had said in an editorial in the The Washington Times, titled "Nigeria on the Brink."
Grenell cited Buhari's 2001 statement, "I will continue to show openly and inside me the total commitment to the Sharia movement that is sweeping all over Nigeria. God willing, we will not stop the agitation for the total implementation of the Sharia in the country."