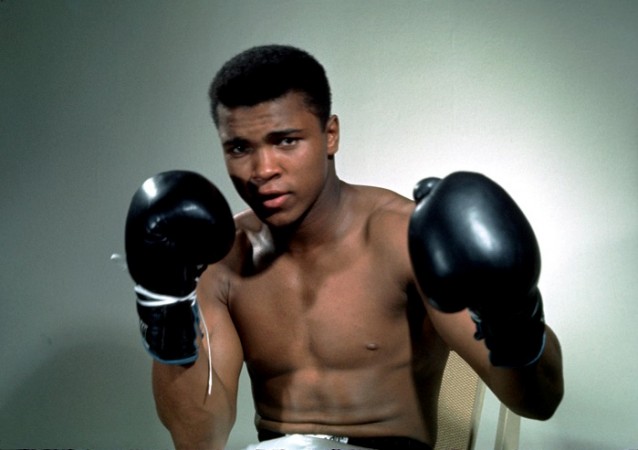 Boxing legend Muhammad Ali, 74, passed away on June 3 after a long battle with Parkinson's disease.
He was rushed to the hospital on June 2 for a respiratory issue and was stable as doctors treated him, his family spokesman Bob Gunnell said in a statement to WDRB.
However, his condition worsened soon after he left the hospital. He passed away after being placed on life support earlier in the day.
Apart from being a legendary boxer, Ali was a philanthropist and civil rights icon. Noted Hollywood personalities and celebrities took to social media to share their touching messages and favourite memories of Ali.
The peoples champ. My hero ✊✨ https://t.co/vgPunIjo9O pic.twitter.com/kQQPr6mrBn

— Snoop Dogg (@SnoopDogg) June 4, 2016
It's pretty incredible to say to my kids in the future that I was alive when Muhammad Ali was living. What a true legend. #MuhammedAli — Phillip Phillips (@Phillips) June 4, 2016
RIP The Greatest of All Time Muhammad Ali.❤️❤️❤️❤️❤️ pic.twitter.com/xx7FvWVTeL

— Johnny Knoxville (@realjknoxville) June 4, 2016
RIP Muhammad ALI - Champion and hero. pic.twitter.com/RoTse5cE2H — Jenny McCarthy (@JennyMcCarthy) June 4, 2016
Muhammad Ali. The Greatest. You will truly be missed.

— Josh Duhamel (@joshduhamel) June 4, 2016
God came for his champion. So long great one. @MuhammadAli #TheGreatest #RIP pic.twitter.com/jhXyqOuabi — Mike Tyson (@MikeTyson) June 4, 2016
I mourn the passing of #MuhammadAli. He was indeed "The Greatest." An American legend & a true Champion for the world. #RIPMuhammadAli

— Larry King (@kingsthings) June 4, 2016
You can change the world. #MuhammadAli — Jeff Daniels (@Jeff_Daniels) June 4, 2016
You will always be my hero ... #MuhammadAli pic.twitter.com/Rbp7Be3JAK

— Lionel Richie (@LionelRichie) June 4, 2016