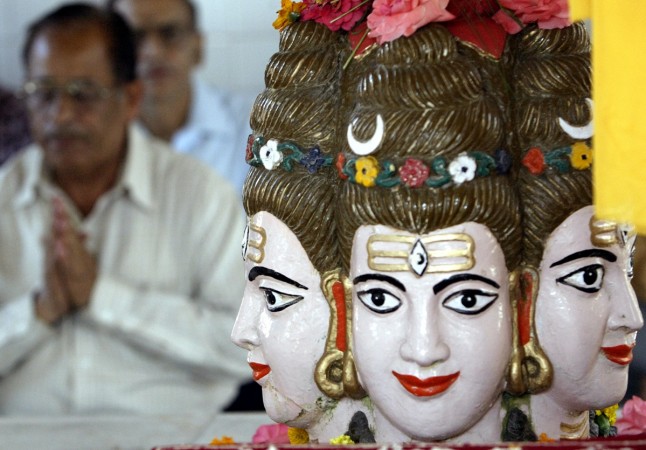 Having been battered in the Delhi assembly elections, and being accused of instigating the political crisis in Bihar, the odds for an Islamic cleric to idolise Lord Shiva could not have been that high. But what seemed beyond the realm of possibility became a reality when Mufti Muhammad Ilyas, senior functionary of the Jamiat Ulema, claimed that Lord Shiva was the first prophet of the Muslims. And that wasn't it, he went on to add: "Muslims are also the children of Shiva and Parvati. We are 'sanatani' like Hindus," reports DNA.
What adds to the drama is that fact that the statement was made in Ayodhya, the place very much at the crux of the controversy following the Babri masjid demolition in 1992 and more recently because of the growing demands within the Hindu right-wing groups for the construction of a Ram temple.
BJP has also been drawing flak from all corners because of the recent attacks on churches in the national capital. One dreads to think what kind of statement from what source might follow next.
Friday's turn of events also might go some way in taking the attention away from some of the recent comments made by Hindu extremists since BJP came to power after sweeping the 2014 general elections.
Here's the book on it:
Union Minister of State for Food Processing Industries Sadhvi Niranjan Jyoti uses abusive language against the opposition parties and refers to them as "illegitimate."
BJP MP Sakshi Maharaj calls Mahatma Gandhi's assassin Nathuram Godse a patriot.
Sakshi Maharaj says every Hindu woman must produce four children to protect Hinduism.
West Bengal BJP leader Shyamal Goswami says Hindu women should produce five children to 'balance' India.
BJP's Sadhvi Prachi defends her earlier statement, says she asked Hindu women to have four kids not forty puppies.
RSS President Mohan Bhagwat tells all the Hindus in India to be united.