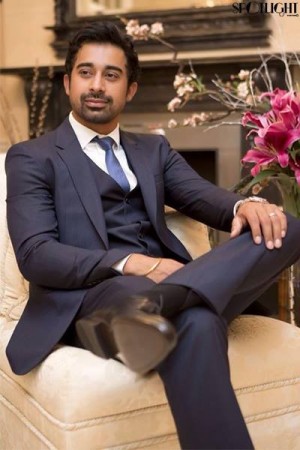 Popular video jockey (VJ) and actor Rannvijay Singha's upcoming wedding rituals are set to be a splendid one with the presence of his large fan base.
The host of reality show "Roadies" is set to take the plunge with London based Priyanka Vohra and shared the happy news on social networking platforms recently.
Wanted all of you to know from me, here it is... I'm getting married next month!!

— rannvijay singha (@RannvijaySingha) March 25, 2014
The 31-year-old's marriage is ser to be a lavish occasion with fans witnessing the event on video sharing site You Tube, as a part of a web series. The actor also tweeted the news of his wedding being broadcast.
Watch my journey of leaving bachelorhood behind!Premier episode goes live on my official YouTube channel Tom at 11am!Jack and Jones Hitched! — rannvijay singha (@RannvijaySingha) March 30, 2014
The initiative taken by Colosceum Media and One Digital Entertainment will be aired bi-weekly (Monday and Thursday) and has cashed on Singha's immense popularity predominantly among the youth viewers.
"Rannvijay's life has always been 'happening'. He gets mobbed by girls, goes for adventure sports, and leads a rather interesting life in general...So we thought why not chronicle his wedding celebrations and the entire planning for the D-day. We are recording and digitalising the build-up to his shaadi including shopping for his trousseau and house hunting," Mumbai Mirror quoted Rajiv Lakshman, of Colosceum Media and Gurpreet Singh of One Digital Entertainment.
Meanwhile, Singha who had once dated another MTV VJ Anusha Dandekar is at the centre of attention and female fans have been flooding the actor's twitter feed with dismayed reactions to the news of his wedding.
However, Singha is at his merry best as he celebrated his bachelor party in Goa with his "Roadies" co-stars Raghu and Rajiv recently. The actor's April wedding and associated rituals are expected to take place in various locations like Dubai, London and Mombasa, Kenya.