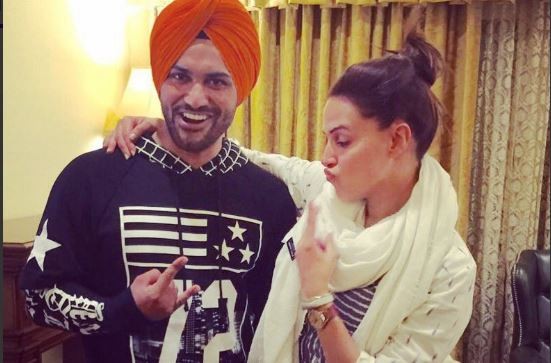 Balraj Singh Khehra won "MTV Roadies X4" and is now eyeing Salman Khan's "Bigg Boss 10." The Jalandhar-based MBA graduate believes he is cut-out for the reality show.
"I would like to do 'Bigg Boss'. If get an opportunity I will do the show. I can do stunts as well as I can entertain the audience. 'Bigg Boss' is not just a fun show, it's quite a challenge to stay on the show and not lose your identity," the Press Trust of India quoted him as saying.
Balraj aspires to be an actor and is open to working in Hindi and Punjabi films. If that's the case then "BB10" will give him credentials he can list on his resume going forward.
Sunny Leone did the same. She came from the adult industry and is now one of the sought-after actresses in Bollywood. She has a quite a few films to her credit and has recently shot an item number for "Raees" with Shah Rukh Khan.
Balraj could either pick up cues from contestants who have been part of the show and have gone on to make a name for themselves, or be his own hero. Going by what he has had to say about being a part of "BB10," Baljraj comes across as someone who has the journey ahead well planned.
"My sole purpose of doing the show was to challenge myself. I was not sure if I would win the show. When my name was announced as the winner I couldn't believe myself. I was shocked as well as surprised," Balraj told the agency when asked about his big win.
Balraj beat Gaurav and Navdeesh to walk home with a swanky Renault Duster. The finale was aired on MTV on Sunday, 7 p.m. onwards.