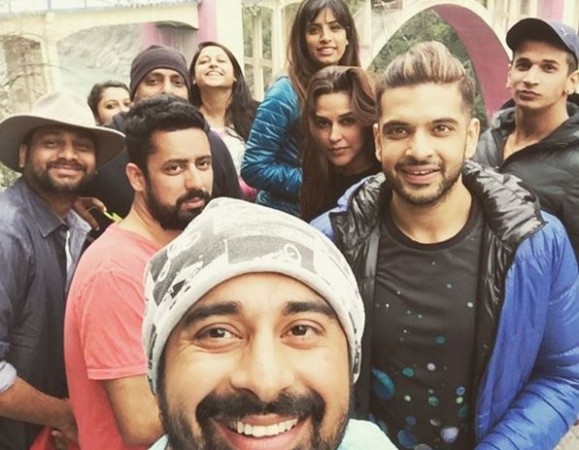 Prince Narula and Karan Kundra are set to take the judges' seat in the upcoming season of MTV Roadies yet again.
The 14th season of the adventurous reality show titled Roadies Rising will see Prince and Karan as gang leaders. While Prince will be back for the second time, Karan is teaming up with the gang leaders for the third time. They will be joined by Rannvijay Singh, actress Neha Dhupia and the new addition to the gang leaders, ace cricketer Harbhajan Singh.
Prince who was the winner of Roadies X2 told Press Trust of India (PTI): "Roadies has undoubtedly been the most exciting phase for me as far reality shows are concerned. It is not just a show, it has been an enriching and self-discovering experience."
"From winning it to returning as a gang leader, 'Roadies' is like homecoming to me. I am absolutely delighted for this new season and cannot wait to start this journey again," he added.
Karan too is thrilled to be back on the adventurous show. Rannvijay, who has been part of the show since season one, revealed that they plan to take the adventure quotient a notch higher with Roadies Rising.
"With every passing year the passion for being associated with 'Roadies' doubles up for me. Taking the excitement a notch higher, the upcoming season promises oodles of adventure and some extremely daring tasks," he said.
Last season, Balraj Singh Khehra went on to become the winner of Roadies X4. The format of MTV Roadies changed from last season wherein contestants were divided into four teams headed by celebrity judges.