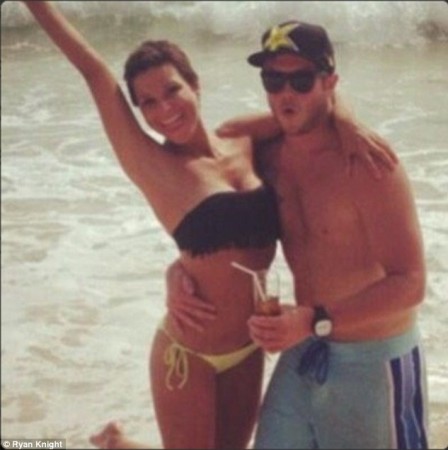 Less than two weeks into the death of Diem Brown, another alum of MTV's "Real World" franchise has died.
Ryan Knight, 29, who was one of the cast members on "Real World New Orleans" in 2010 and also made various appearances on "Challenge", was found dead on Thursday morning by a friend. Knight's close friends told TMZ that the star had been partying till late on Wednesday night and had stayed back at a friend's house.
One of his friends said that he might have choked on his own vomit. Some of those who partied with him on Wednesday night said that he might have taken "some pills", though they were not sure as to what kind of pills they were.
His friends recall him telling them that night that he was seeing someone new who made him very happy.
His death came as a shock to his fans. Some took to Twitter to express their feelings.
A fan named Lauren wrote: "Will someone tell me how or why @Knight_MTV is dead?!" Another girl, with profile name "Princess", wrote: "I really hope this isn't real."
His on-again/off-again girlfriend and "Real World" co-star, Jemmye Carroll, posted a collage of four pictures and a message on Twitter. The post read: "Words will never be enough to justify the connection we shared and the pain I will forever feel. RIP @Knight_MTV," Hollywood Life reports.
Recently, Knight had changed his Twitter profile picture to a photograph of himself with Diem Brown. Even though the two had not starred together on MTV's "The Real World", they appeared on "Challenge", Daily Mail reports.
After departing from the show, Brown became a famous entertainment reporter and the two met often on the reality television circuit.
Brown, 32, died less than two weeks ago after battling cancer for a long time. She was diagnosed with ovarian cancer in 2005, but she recovered. In 2012, the disease returned for which she had to undergo treatment for months.
In August 2013, she was declared cancer-free. However, some weeks later, while she was shooting for the eighth season of "Challenge" in Panama, she collapsed. Doctors informed her that her cancer had reappeared in a more aggressive form. It had spread to her colon, liver, stomach and lymph nodes. She could not recover and died at a New York hospital with family and friends by her side.