In the world of showbiz, tales of actresses falling victim to their managers' deception regarding payments and commissions have become all too common. Recently, allegations of financial wrongdoing have emerged involving two talent managers, both of whom represent leading actresses. One of these managers is currently responsible for the career of Mrunal Thakur, an actress who gained recognition in the South following her role in "Sita Ramam," which premiered last year.
Before her role in "Sita Ramam," Mrunal was relatively unknown in South India. She had already made a name for herself with Northern audiences due to her appearances in the popular daily soap "Kumkum Bhagya" and her roles in feature films like "Love Sonia" and "Super 30," alongside Hrithik Roshan. More recently, she made a guest appearance in an episode of "Made In Heaven 2."
Building on the success and fame she garnered from "Sita Ramam," Mrunal has been working diligently to establish herself in the South, with her manager playing a crucial role in guiding her career. However, it appears that the primary focus of their efforts has been on securing higher remuneration.
Mrunal recently completed her work on the film "Hi Nanna," where she shares the screen with Nani. It's rumored that the actress received a substantial paycheck for this project. A confidential source who was part of the "Hi Nanna" production team disclosed, "There has been considerable curiosity about Mrunal's remuneration for the film. It is believed that she received a sum exceeding Rs 2.5 crore. Furthermore, her Mumbai-based staff command a significant fee, and their travel expenses have proven to be a substantial financial burden for the film's producer."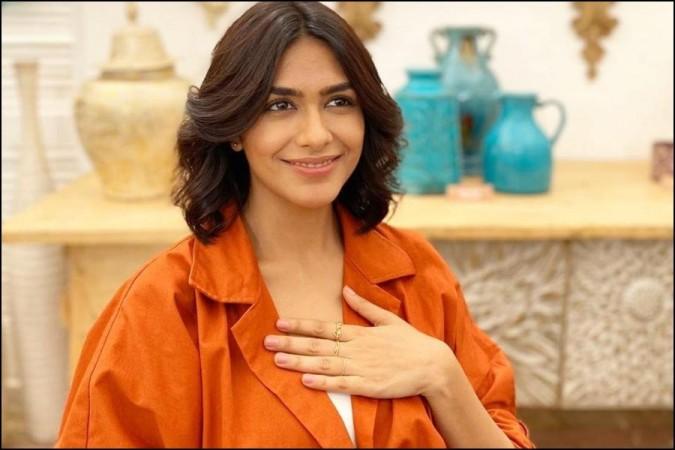 The actress's manager is reportedly demanding a remuneration exceeding Rs 3 crore, despite the fact that Mrunal has yet to establish a substantial presence in the South film market. While some producers question the rationale behind such a hefty demand, it is no secret that this manager has a track record of securing high compensation for the actresses he represents.
It's worth noting that Rashmika Mandanna, who was previously represented by the same agency, severed ties with the manager and subsequently walked out of two film projects he had arranged for her. At present, this manager also represents Sreeleela.
Notably, when Vijay Deverakonda and director Parasuram announced their second collaboration after "Geetha Govindam," the production team initially wanted Rashmika Mandanna as the female lead. However, insider sources suggest that the manager ensured that Mrunal was cast in the role instead of Rashmika.