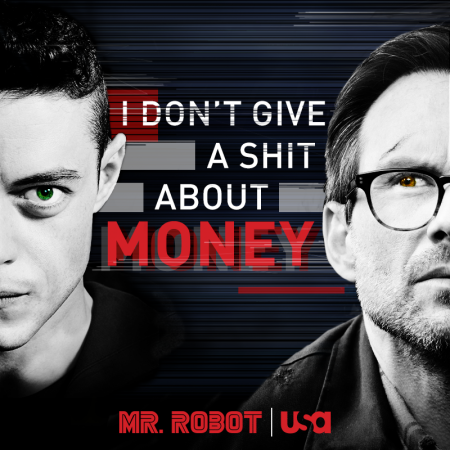 A significant part of the success and popularity of the critically acclaimed TV series "Mr Robot" can be attributed to Rami Malek. Malek brought alive the character of the protagonist, Elliot Alderson, on the small screen with such intensity that it has left a powerful impact on the fans of the USA Network's series.
Born on May 12, 1981, Malek is of Egyptian descent. Apart from the role of Elliot, he has also portrayed some notable characters in movies, such as King Ahkmenrah in "Night at the Museum" trilogy, the HBO miniseries "The Pacific" (2010), Paul Thomas Anderson's "The Master" (2012), the critically acclaimed drama "Short Term 12" (2013), Fox's comedy series "The War at Home" (2005-07), "Larry Crowne" (2011), and the independent movie "Ain't Them Bodies Saints" (2013).
Malek is all set to reprise his role of the vigilante hacker in Season 2 of "Mr Robot," which is scheduled to premiere on July 13, 2016. According to a statement by USA Network, Malek will be joined by new recurring guest stars like Craig Robinson ("The Office"), hip hop artist Joey Bada$$, Sandrine Holt ("Fear The Walking Dead"), Michael Maize ("National Treasure: Book of Secrets"), Dorothi Fox ("Run All Night") and Luke Robertson ("The Americans"). Returning cast members include BD Wong ("Law & Order: SVU"), Gloria Reuben ("Saints & Sinners"), Michael Drayer ("Vinyl"), Michel Gill ("House of Cards"), Ron Cephas Jones ("The Blacklist"), Sunita Mani ("5 Stages"), Azhar Khan ("Veep") and Ben Rappaport ("The Good Wife").
The official synopsis of "Mr. Robot" Season 2 reads:
"Season two picks up after fsociety's 5/9 hack on Evil Corp and will explore the consequences of the attack, as well as the illusion of control. In addition to Malek and Slater, Portia Doubleday (Angela), Carly Chaikin (Darlene), Martin Wallström (Tyrell), Michael Cristofer (Phillip Price), and Stephanie Corneliussen (Joanna) are on-board for season two, which is currently shooting in New York City."
Fans are eagerly waiting for their favourite hacker to get back in action in Season 2.