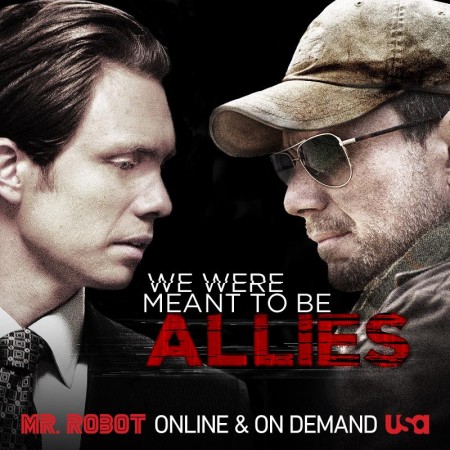 USA Network has announced that the upcoming "Mr Robot" after-show, "Hacking Robot," will be hosted by Andy Greenwald, who previously hosted HBO's "Game of Thrones" after-show, "After the Thrones."
According to Deadline, Greenwald will serve as the host of the special episode that will feature several additional elements from the series. Greenwald had also co-hosted a "Game of Thrones" podcast on ESPN's Grantland.
In other news, USA Network has ordered more number of episodes for Season 2 of the Golden Globe-winning series. The new set of episodes has been increased from 10 to 12. All the 12 episodes will be directed by series' creator Sam Esmail. "Hacking Robot" will air after the premiere of first two episodes of Season 2 on July 13.
Talking about the Season 2, Chris McCumber, president of entertainment networks at NBC Universal Cable Entertainment, said: "The first season of Mr. Robot was everything we hoped for – and then some. So it's no surprise that Sam and team have raised the bar even more in season two. From the first moments of the new season, it'll be clear that audiences are in for something incredibly special and wholly unexpected."
Jeff Wachtel, chief content officer of NBC Universal Cable Entertainment and president of Universal Cable Productions and Wilshire Studios, also supported McCumber's remarks and said that the next season is going to be really captivating.
"Strap in! The extraordinary ride that is Mr. Robot continues with a wild season two. It's a brilliant and immerse journey that demands to be watched again and again," Wachtel said.
"Hacking Robot" will be executive produced by Aliyah Silverstein and will be produced by Wilshire Studios.