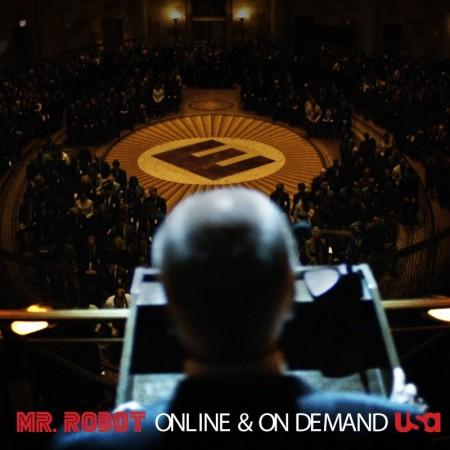 The first season of USA Network's drama-thriller series "Mr. Robot" was met with critical acclaim from fans and critics as it won a Golden Globe Award and the Sixth Critics Choice Television Award for best drama.
Rami Malek, who plays the character of Elliot Alderson – protagonist of the series – talked about the possibilities of Season 2 and how the story will continue in the upcoming season.
Malek also discussed his opinion on Grace Gummer, who will be joining the cast in the second season.
However, when asked whether he can share some details regarding Gummer's character, FBI Agent Dominique DiPierro, he refused and said that instead of her role, he can share details about the actress as both Malek and Gummer have worked together before.
In an interview with Access Hollywood, he said: "I can't tell you much about her, but I do know her previously. So, we've just been texting one another and looking forward to working with each other."
"Grace Gummer is such a really wonderful spirit. She's just fun to be around and very professional."
As reported by IB Times previously, Malek and Christian Slater had revealed new details about Season 2 of "Mr. Robot." Malek revealed that the second season will explore the past of Alderson and will show how Alderson became what he is today.
The story in the second season will tell the story of Alderson and how he started to imagine Mr. Robot (Christian Slater) while mistaking him for a real person.
When asked about how he is preparing for playing the role of a hacker once again, Malek said that even when he was on a break after Season 1, the show never left his head and he was actually preparing this whole time for improving upon his role as Alderson.
"When something has such a massive effect on our culture, you can't step too far away from it," Malek said.
Though the release date of "Mr. Robot" Season 2 is not yet confirmed, it is rumoured to premiere in June/July of 2016.