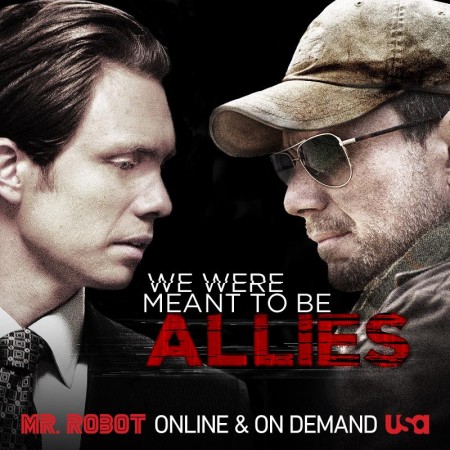 Among several rumours surfacing on the Internet regarding Season 2 of USA Network's critically acclaimed drama-thriller series "Mr Robot," the latest is the return of the mysterious leader of The Dark Army, White Rose (portrayed by BD Wong).
As reported by TV Insider, Sam Esmail, creator of "Mr Robot," discussed the character of White Rose and assured that he will be back in the second season. "He was so amazing in the first season I would be stupid not to use him more this season. But I do have to use him sparingly because he's got such a great mystery around him," he said.
The Season 1 finale of "Mr Robot" had an unexpected ending and left the viewers shocked as the protagonist of the series, Elliot Alderson (Rami Malek), discovered that Mr Robot (Christian Slater) was not a real person but a "figment of his own imagination." Hence, fans are eagerly waiting to watch the further errands of Elliot and how things will be changed now that he knows the real identity of Mr Robot.
According to Entertainment Weekly, Esmail talked about the plans for next sequel of the series during winter press tour of Television Critics Association. He revealed that the next season will focus on Mr Robot and Elliot's relationship .
"There will be a lot more back-story that will be shown, the time-line will get a little clearer - not 100 percent clear, because where's the fun in that? But a little clearer. It really is about Elliot trying to reconcile what this means in seeing Mr Robot. The series is filling in the blanks of the past and the present of this character," Esmail said.
Though Season 2 of "Mr Robot" has not been officially confirmed, Esmail hinted that it might get a release date in June 2016.