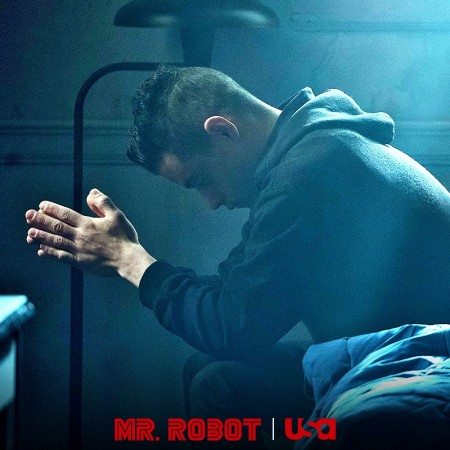 In the upcoming episode titled "eps2.2_init1.asec" of USA Network's "Mr Robot" Season 2, Elliot (Rami Malek) will contact Ray (Craig Robinson) to help him get Mr Robot (Christian Slater) out of his mind.
To watch whether Elliot will finally succeed in freeing himself from Mr Robot or not, CLICK HERE.
The cyber-security engineer and hacker, who suffers from social anxiety disorder and clinical depression, will befriend Ray as he believes that Ray knows of a way to get him rid of Mr Robot dominating his mind.
In the meantime, Agent Dom (Grace Gummer) will make an unexpected discovery and Darlene (Carly Chaikin) will grow suspicious of FBI's intentions as she will wonder whether it is the FBI or the Dark Army who is after them.
In the trailer of Episode 4, Ray can be seen advising Elliot that if he wants to get rid of the battle that is taking place inside his mind, he has to learn to make peace with the enemy.
Sensing something wrong, Mr Robot tries to convince Elliot by telling him his side of the story. "You think I want this? Two-halves of a perpetual war?" Mr Robot asks Elliot and asks him to settle it once and for all.
"One game and the winner takes all," Mr Robot proposes.
In the background, Phillip Price's (Michael Cristofer) voice can be heard saying: "I did not start this game. You did." Scared that he might loose, Elliot interacts with Mr Robot again, who warns him that if he wins "he is going to be in charge, once and for all."
Recently, at San Diego Comic-Con 2016, Malek revealed that Elliot is still haunted by the memories of his love Shayla (Frankie Shaw), who met a tragic end in the first season.
As reported by Deadline, Malek said: "He feels that he might be responsible...one day down the line, it will fly in the face and break him. Elliot has that tendency, but he always gets back up." Whether his memories of Shayla will affect his thinking capabilities in some manner or not, will be seen once Episode 4 airs on July 27, Wednesday.