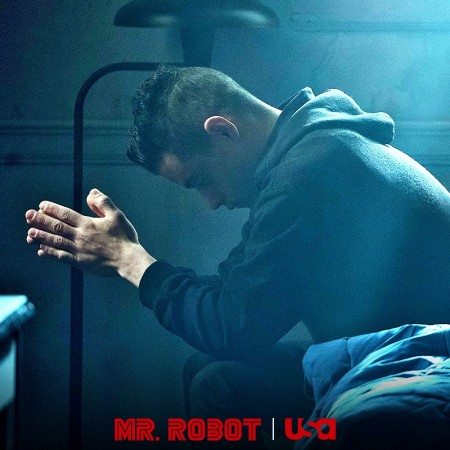 The second season of USA Network's Mr Robot is all set to conclude and it seems that fans will get some shock treatment with the season finale.
CLICK HERE to watch which path Elliot will choose in the final episode of Mr Robot season 2.
Elliot Alderson (portrayed by Rami Malek), the protagonist of Mr Robot, will be going through a significant transformation in season 2 finale titled "eps2.9_pyth0n-pt2.p7z."
The socially isolated hacker has been exploring the emotions and sentiments of the rest of the cast lately. Hence, fans are eagerly looking forward to the intentions behind Elliot's behaviour and what he is trying to achieve through it.
In the previous episode titled "eps2.9_pyth0n-pt1.p7z," Elliot's alter ego, Mr Robot (portrayed by Christian Slater), had an argument with Elliot and though initially there were getting along, Elliot found that it was constantly getting tough to agree with Mr Robot's views.
As a result, Elliot realised that he was unknowingly becoming an evil genius who desired to rule the world; something that he had always opposed. Fans who have been following the show closely have witnessed Elliot's gradual transformation.
Though Mr Robot is known for numerous plot twists and intellectual discussion on several subjects, the show has been slow paced lately and fans are wondering how the story will be wrapped up in season 2 finale as there is still a lot of answering to do.
The first season concluded with an unexpected ending, something that none of the fans thought was going to happen. Hence, the expectations are definitely high from season 2 finale too. However, whether the series will meet the expectations of the fans or go beyond it, will be only seen once Mr Robot season 2 episode 12 airs.