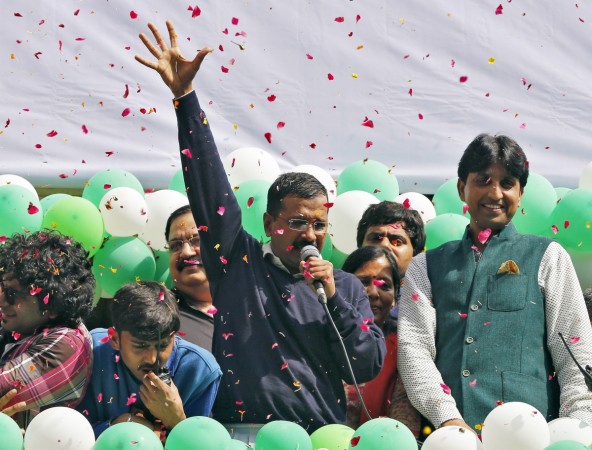 Delhi's future chief minister Arvind Kejriwal took to Twitter to express his gratitude to wife Sunita Kejriwal for the remarkable victory in the 2015 Delhi Assembly elections.
"Thank u Sunita for always being there..." he mentioned in the tweet.
In the photo posted by the to-be-CM of Delhi, Arvind is seen hugging his wife sharing the joy of the enormous victory along with his family, friends and AAP member Kumar Vishwas.
Arvind also addressed his fans and media from the balcony of his three-storey Indian Revenue Service office in Patel Nagar and thanked the voters. He also introduced his wife Sunita to the crowd and she greeted Arvind's fans with folded hands, NDTV reported.
"This is my wife. I have dragged her here today...I told her the government will not take any action... I would not have been able to achieve anything without her. I can do nothing alone, I am a small man," AAP chief said.