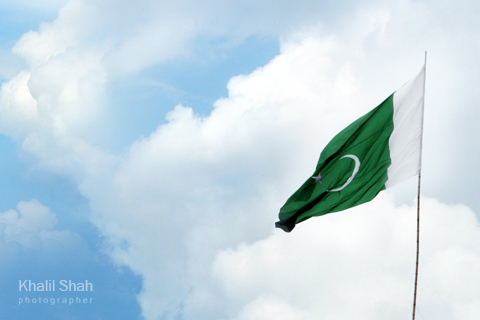 Six Muslim men and a Hindu man were arrested on Monday in Madhya Pradesh's Gwalior district for allegedly putting up a hoarding with the Pakistani flag printed on it while taking out a procession during Eid--e-Milad-un-Nabi celebration on Sunday.
The Kotwali police arrested them on the basis of a complaint lodged by two activists of Hindu outfits Bajrang Dal and Hindu Mahasabha.
The outfits also alleged that those who participated in the procession raised pro-Pakistan slogans.
"This is highly objectionable. People in the rally were not only shouting Pakistan-Zindabad but there were banners that had pictures of Pakistan's national flag," Pakistan Today quoted Hindu Mahasabha vice president Jaiveer Bharadwaj as saying.
All the seven youths have been booked under Section 153B (imputations, assertions prejudicial to national integration) of Indian Penal Code.
The youths were later produced before a court, which sent them to 14 days judicial custody, said Gwalior Range Inspector General Adarsh Katiyar.
Vishwa Hindu Parishad (VHP) leader Pappu Varma called the Kotwali police threatening protests if the seven men were not arrested, The Indian Express reported.
The Hindu outfit has also demanded action against the shahar qazi, who they claim to have allowed the accused to put up the hoarding. Varma demanded that the qazi be booked for "sedition".
Commenting on the involvement of a Hindu youth Anand Bhai, Varma said his party will not forgive Bhai because he let the others use his photographs, thus becoming a part of the offence. "We have not seen his photos wishing people on Ram Navmi," said Varma.