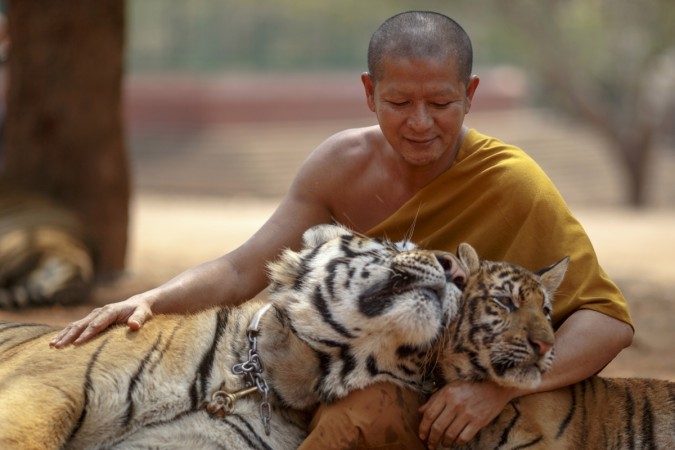 BJP leader and Madhya Pradesh Cabinet Minister Kusum Mehdele has sent a proposal to the state's forest department seeking an introduction of a law that allows people to keep tigers and lions as pets in order to prevent extinction.
The Animal Husbandry, Horticulture and Food Processing Minister said that she has come up with the solution after seeing no rise in their population, despite spending crores of rupees on various projects meant for their preservation.
She cited an example from some African and South-East Asian countries like Thailand, where the legal provisions have resulted in the increase in the population of the wild beasts. The law in Thailand allows people to domesticate tigers and lions, as a result of which their population has surprisingly increased, according to PTI.
She sent the proposal to Forest Minister Gaurishankar Shejwar in September last year. Following this, Madhya Pradesh Principal Chief Conservator of Forests Narendra Kumar wrote to the National Tiger Conservation Authority (NTCA) and Wildlife Institute of India (WII) seeking their suggestion.
"Kindly give your suggestion or comments in this regard so that the minister can be informed about it," Kumar said in the letter.
Mehdele's suggestion became public after Bhopal-based wildlife activist Ajay Dubey accessed the copy of her proposal under Right to Information (RTI) Act. Dubey finds her suggestion "bizarre" and requested the central government to reject it.
"It is surprising that such a bizarre suggestion could be made by senior minister Mehdele. She hails from the Panna region of the state, which is known for its tiger population. I denounce such a proposal and request the central government not to give its permission for domesticating the tiger," Dubey said.