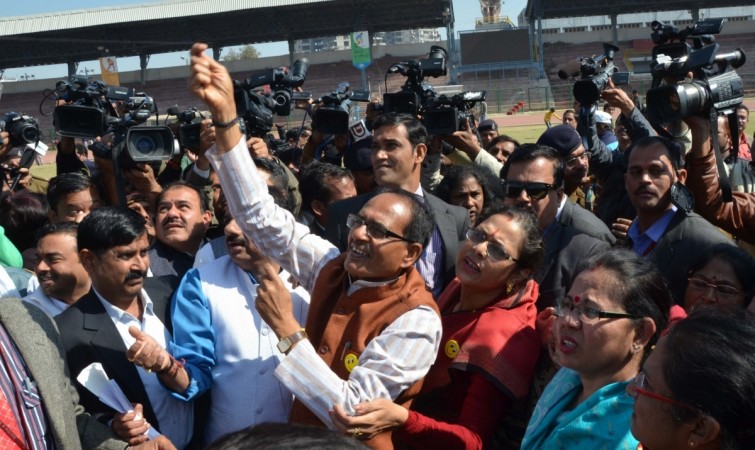 Madhya Pradesh Chief Minister Shivraj Singh Chouhan is following in the footsteps of Uttar Pradesh Chief Minister Yogi Adityanath to start 'anti-Romeo' campaigns in the state to stop harassment of women on the streets. Adityanath's move, however, has been facing backlash for targeting couples in public spaces.
"We will reform 'majnoo' type of persons. They don't know how to respect... They are not good for the civilised society... A campaign will be launched against Majnoos," Chouhan said. He wants safe public spaces in the state for women and girls.
Chouhan is also taking a strong stance against rapists by calling for death penalty. The state Assembly will bring a legislation in the upcoming monsoon session for awarding death penalty to rapists.
"Police should create such an atmosphere so that women are able to move around independently without any fear. It should take stern measures against criminal elements," Chouhan said.
The 'anto-Romeo' squads in Uttar Pradesh have been criticised for turning into moral policing squads. In Uttarakhand, where too the BJP is in power, a couple was recently thrashed with sticks for sitting in a wheat field. Four people were arrested on Saturday in Kashipur for attacking the couple.
In Uttar Pradesh's Shahjahanpur, a man was shaved in public by 'anti-Romeo' squads while three police constables looked on. The policemen have since been suspended. The man was found with a female companion in a public space.
Many have criticised the squads, meant for making the streets of Uttar Pradesh safe for women, as disguised moral policing, as the methods used by the police so far have been questionable.
After the anti-Romeo squads were launched, a male constable who was part of the team, said, "While people's faces don't have 'Romeo' written on them, we have been in the police force for so many years that we can identify them just by the look in their eyes, their face, and the way they stand," the Times of India reported.