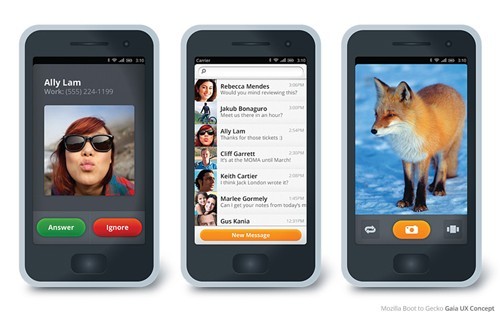 The Mozilla Foundation marked its foray into the smartphone market with two new devices, Keon and Peak, which run on Firefox OS mobile operating system on Tuesday.
The leading browser maker unveiled the 3G smartphones in association with Spanish start-up GeeksPhone.
"This week we are announcing our new Firefox OS developer preview phones because we believe that developers will help bring the power of the Web to mobile," said Stormy Peters, head of websites and developer engagement at Mozilla, in a blog post, AFP reported.
The Keon smartphone sports a 3.5-inch HVGA multitouch display and is powered by 1Ghz Qualcomm Snapdragon S1 processor. The device houses 4GB of internal memory storage along with 512 MB RAM. It comes equipped with a 3-megapixel camera and packs a 1580 mAh battery.
The Peak smartphone, on the other hand, comes with a bigger 4.3-inch qHD IPS multi-touch screen backed by a dual core processor clocked at 1.2Ghz. It packs two cameras - an 8-megapixel rear camera and a 2-megapixel camera on the front. It is powered by a higher battery capacity of 1800 mAh.
Both the devices are based on new Firefox OS mobile operating system. The new OS platform is built using open web standards. Peters further wrote, "If you're a developer interested in Web technologies and mobile, now is the time to try out Firefox OS.
"You're not locked in to a vendor-controlled ecosystem. You can distribute your app through the Firefox Marketplace, your own website, or any other store based on Mozilla's open app store technology."