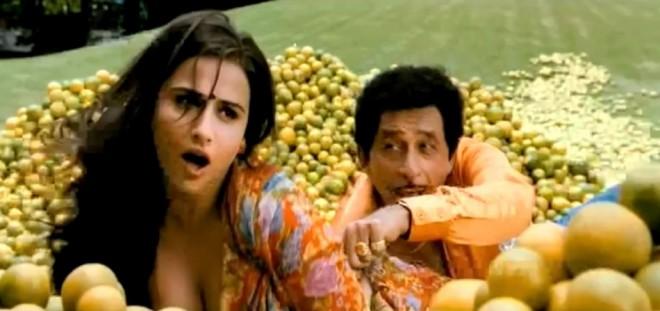 Silk Smitha, who was the heart-throb of many South Indian movie fans in the 1980s, may not be an unfamiliar name to the young generation too. The actress was an integral part of many movies till her tragic death in 1996. Smitha's voluptuous dance performances made her the "sex bomb" of the South Indian movies.
Director Milan Luthria's "The Dirty Picture" is an exceptional tribute to Silk Smitha. He has tried to portray the aspirations of the actress. In fact, the director has been inspired by the struggling actresses of the 80s who earned name and fame in the male-dominated industry because of their sheer hard work.
Story
Reshma (Vidya Balan) leaves her house in a village to fulfill her dream of becoming an actress in Madras. She approaches many directors. Though she fails repeatedly in auditions, she never gives up.
At last, she decides to dance in a movie, wearing scanty dresses. She becomes famous overnight after the release of the movie and is christened as "Silk." It doesn't take too long before she becomes a sought after actress. Though she may be a voluptuous dancer in front of the world, she is really just another woman craving for true love.
Performances
Vidya has come a long way from "Parineeta (2005)," and has delivered an astounding performance in the "The Dirty Picture."
Naseeruddin Shah has essayed a powerful role while Emraan Hashmi has given full justice to the role of a hot-blooded and rebellious director.
Music directors Vishal Dadlani and Shekhar Ravjiani have composed some good tracks for the film, and the song "Ooh La La" is the pick of the album.
Verdict: "The Dirty Picture" is a complete entertainment; an exceptional biopic of an ordinary person's rise and fall.