The story behind Nishikanth Kamath's recently released film "Force" is all about the battle between good and evil, but the heroine knows how to soften the hero's perception.
"Force" sees Bollywood hunk John Abraham play the role of a hard-headed senior narcotics officer, ACP Yashvardhan, opposite the sweet and bubbly charms of Genelia D'Souza.
Now... before we go any further, we feel we should tell you that "Force" is a remake of the Taml all-action blockbuster "Kaakha Kaakha". We feel we should also tell you that Abraham probably wants to be called "Action Abraham" after this one. If such is the case, he can certainly rest assured.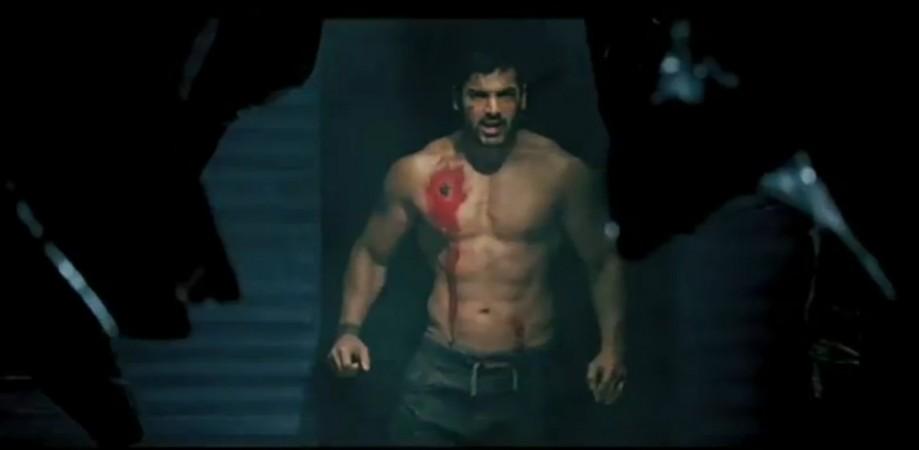 To begin with, "Force" revolves around the life of ACP Yashvardhan, who leads a team of brave police officials on a mission to eradicate the drug mafia in the country. As one may expect, in the middle of this mission, Yashvardhan meets and falls in love with Maya, essayed by Genelia. Also as one may expect, this relationship becomes Yashvardhan's sole vulnerability; his strong life so far marked by the fact that he had no one to care about but himself. His relationship with Maya is of interest to the kingpin of the mafia, Vishnu, played by debutant Vidyut Jamwal, who promptly launches wave after wave of attacks.
As an out-and-out action thriller, the film really picks up after the interval. The fierce Vishnu, who never tires of wanting to exact revenge on Yashvardhan and his team for the damage they cause to his business, drives the film along superbly. In fact, the fight sequence between Vishnu and Yashvardhan is as raw as it can get and "Force" has much zong, punch, kicks, blood and bruising, to feel happy about.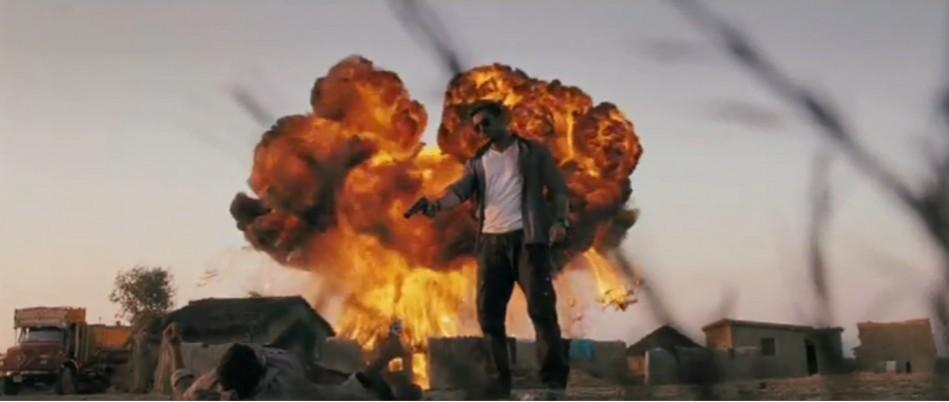 Apart from that one sequence, director Kamath succeeds in identifying the pulse of the audience and what they want, by introducing song sequences at just the right time and keeping the dialogie both short and sharp..
It may not even be too far off the mark to suggest that "Force" represents one of Abraham's and Kamath's best recent works; for, as Yashvardhan, Abraham's flaunting of his sixpacks and lifting a motorcycle clean over his head (without changing expression!) is quite appealing!
The on-screen chemistry between Abraham and Genelia is wonderful. Unlike most action films, where the heroine has little to do but allow the hero to save her life, Genelia essays a fairly strong character, particularly in her interactions with Abraham's character.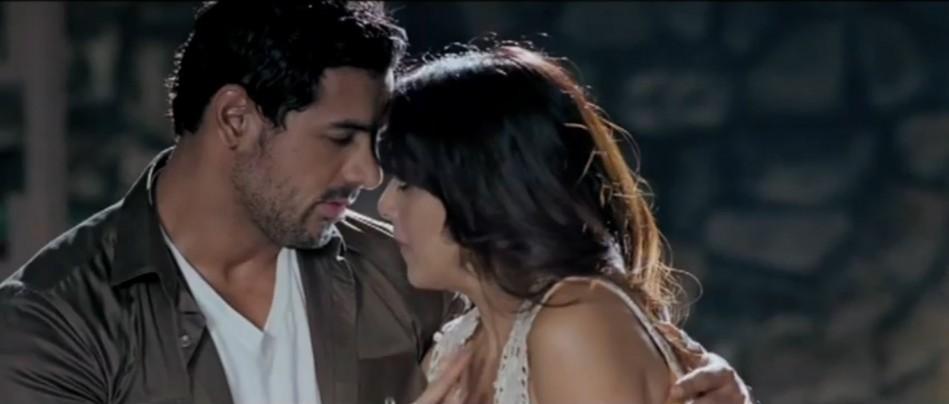 A word on the performance of debutant Vidyut Jamwal... he was quite wonderful in his role, bringing a certain flair to his evilness and showing himself as a worthy opponent for Yashvardhan.
The song "Khawabon Khwabon" has all the thrill and excitement that you'd look for from a chart-buster; music director Harris Jayaraj does seem to have hit the right notes there.
Before we forget, Ayanaka Bose's camera work is praiseworthy, with beautiful scenes providing fodder for the eyes and action sequences captured from just the right angles. His skilled cinematography keeps us engrossed.
Verdict: Quite the perfect mix of action and romance.