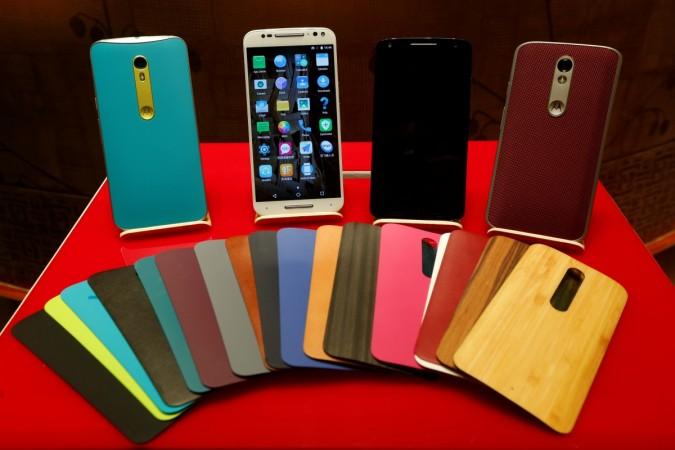 This year's Mobile World Congress (MWC 2018) is going to host several smartphone launches from brands across the world, and it's unclear if China's Lenovo is going to be a part of the tradeshow. It's pretty clear that the company is going to unveil Moto G6 series, Moto Z3 series and Moto X5 in the coming weeks, even if it's not at the MWC 2018.
There's a lot of hype for the affordable Moto G6 series and a new leak sheds more light on the upcoming Moto G6, Moto G6 Plus and Moto G6 Play smartphones. Now, a renowned mobile tipster Evan Blass has leaked codenames of three Moto G6 variants – Blaine for Moto G6, Teller for Moto G6 Plus and Ashley for the Moto G6 Play.
Moto G6 lineup codenames:

Ashley - G6 Play
Blaine - G6
Teller - G6 Plus

— Evan Blass (@evleaks) February 21, 2018
Moto G6 series smartphones have tough shoes to fill in after the unparalleled success of Moto G5 smartphones last year. But the rumors about the upcoming phones so far seem promising. Here's what you can expect from Moto G6, Moto G6 Plus and Moto G6 Play at launch:
Moto G6
Motorola is going to bring a new design for its upcoming G6 series. Moto G6 will sport a tall 5.7-inch Full HD+ display with 1080 x 2160 pixels and 18:9 aspect ratio. A dual camera setup at the back with 12MP and 5MP sensors is bound to keep photo enthusiasts happy and a 16MP front snapper will capture satisfying selfies.
Under the hood, Moto G6 is expected to be powered by a Qualcomm Snapdragon 450 chipset, 3GB/4GB RAM, Android Oreo OS and 32GB/64GB storage configurations. A 3,000mAh battery will serve as the powerhouse. This handset will sport a rear-mounted fingerprint scanner.
Moto G6 Plus
The "Plus" moniker certainly gives away major hints. The Moto G6 Plus is going to feature a larger 5.93-inch Full HD+ display with same camera and storage setup. But the internal configuration will be tweaked to fulfill power users demands using a Qualcomm Snapdragon 630 chipset, up to 6GB RAM and a bigger 3,200mAh battery.
An earlier leak suggested that the Moto G6 Plus would come in six colors, including silver, gold, white, blue and cyan. The fingerprint scanner on this variant is to be placed on the front.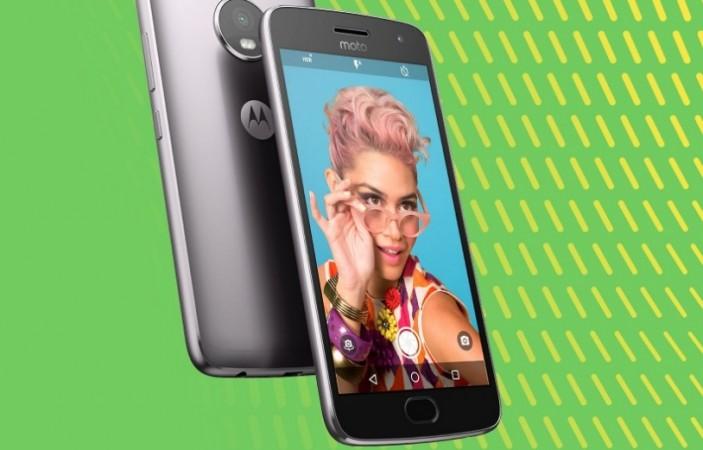 Moto G6 Play
This particular phone will be targeted towards budget customers. The handset will sport a 5.7-inch display with lower HD resolution. Powered by a Qualcomm Snapdragon 430 chipset and a 4,000mAh battery, the G6 Play will promise a longer runtime than its siblings. Much like the G6 Plus, the G6 Play will have a front-mounted fingerprint scanner.
The handset is also expected to come in 2GB/3GB RAM and 16GB/32GB storage options. A recent leak showed the handset score 1801 points in multi-core performance and 472 in the single-core test.
An earlier report also leaked the pricing of Moto's sixth-gen G-series smartphone in India. The Moto G6 is expected to be priced at Rs 15,000 (around $234 / €190), while the Moto G6 Plus will cost Rs 17,000 (around $265 / €250). The affordable Moto G6 Play is expected to cost Rs 12,000 ($187 / €152).