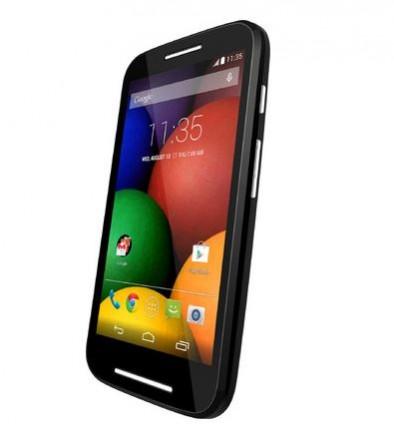 Following the grand success of Moto E budget Android smartphone, it is quite sure that Motorola will release another successor of the smartphone and if we trust PhoneArena, the third generation of Moto E smartphone won't take too much time to launch.
According to PhoneArena, the new Moto smartphone will support WiFi b/g/n, Bluetooth 4.0 and will operate on 850-1900MHz GSM frequency.
The 850-1900MHz GSM frequency comes as a common standard with most of the countries and Indian operators also support the same. That means Motorola won't take much time to release the latest smartphone in Indian subcontinent.
However, the dimension of the current phone isn't identical to the latest available Moto E smartphone. The smartphone will feature a 4.5-inch screen.
The mentioned GSM frequency range assures that the smartphone will support 2G and 3G only, and hence will lack 4G LTE connectivity. That hints that the smartphone will surely be priced in low-budget category. But there is no assurance that Motorola will name it as Moto E successor. The company might be planning to create another budget smartphone category like Moto E.