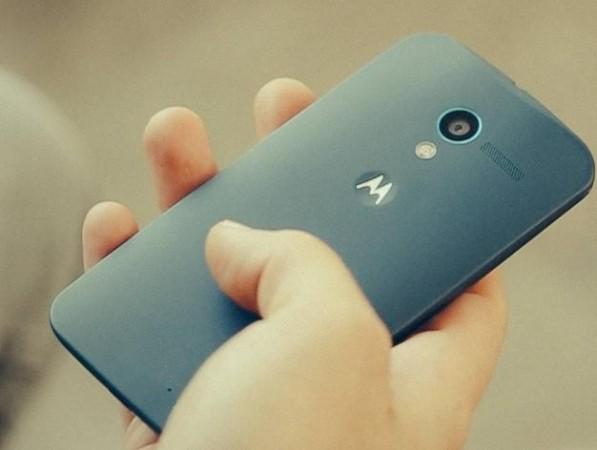 American technology major, Motorola recently launched the critically acclaimed Moto X in India.
Though Moto X is a bit late to enter the Indian market, feature-rich Motorola phone, despite constrained with limited internal hardware boasts some great tricks up its sleeve which can even over-shadow the current rival flagship phones in terms of smartphone user-experience. Thus, Moto X has become the best smartphone in the mid-range segment.
Thanks to innovative X8 Mobile computing system architecture, Moto X's Touchless control and Active display features that are additive enough to raise consumers' expectations if they ever try to migrate to other smartphones.
Apart from above two attributes, there are few more features that are likely to enhance user-experience that includes intuitive tilt feature based spotlight player, Motorola Assist, water-proof, gesture control features and more.
Here is a brief description of 12 value-added features of Moto X:
Touchless control: This feature is powered by the 'Natural Language processor' with the help of phone's three microphones (front, back and on the top near audio jack). The phone will always be awake waiting for user to say the trigger phase 'OK, Google Now' to perform functions like setting an alarm, put reminder on the calendar, ask direction on Google map, play music and many other operations without having to use the finger, he/she can just speak to the phone.
During the trial test, we placed phone under a cushion and called out the 'OK, Google Now,' followed by 'Find my phone' phrase, the phone quickly responded with loud sonar sound-effect, it will continue to make noise for 2-3 minutes until the user finally locate the phone. It has to be noted that phone has no problems in taking commands in Indian accent (will respond correctly more than 95 percent of the time), but make sure that the environment around the phone has less noise.
Active display: This feature is powered by the second special 'Contextual' processor with the help of motion sensors. It enables the smartphone be self aware of the environment to display time or any notifications on the screen. The device will know when the user picks the phone out of his pocket, or picks up the phone from the desk near to him and then only the select pixels of the display lights up to show the time or any pending notifications (messages, plans), there by lessening the process of unlocking the phone for every time user want to see the time or see any missed call details. They can see the notifications right on the black screen, they just have to press the icon, once finished with glancing the message, they swipe the icon horizontally (either right or left) to stop the notification, if user wants to see whole information, they swipe vertically to open the phone. This may look gimmicky, but user if ever migrate to other smartphones will certainly miss this feature.
Spotlight player: This intuitive tilt based entertainment app is exclusive for Moto X smartphone; it's more of a hybrid between a cartoon clip and a game. It makes the user to move Moto X in the air to follow the clip's protagonist movements. Its immersive user-experience makes up for true stress buster on any mundane day.
Driving mode: It is one of the three features of Motorola Assist application. It enables user to stay connected to phone and still be able focus on the roads while traveling. Users can customize settings so that, whenever you receive a message or call, the phone will read out messages or caller details out load and phone will ask the user to dictate a phrase to automatically send it as a reply. The user can also connect the phone's music library to car's music system via Bluetooth as well.
One of the notable feature is that, once Driving mode is set, Moto X based on GPS readings will automatically know that you are driving and would read out messages and caller details (select 'Talk to me' feature in the settings) and also connect to vehicle entertainment system via Bluetooth without any initiation from you. [Note: internet connection has to be activated for the device to perform these functions]
Go to Motorola Assist >> Tap Driving >> choose appropriate actions
Meeting Mode: Once meeting mode is activated, user will get calls or message notifications via vibration or silent mode. Interesting part is that the application will look in to user's calendar app and intuitively makes note of the timings of the meeting and automatically activates the 'Meeting mode' during appropriate time. The phone can also sends auto-replies via text messages to missed calls from favorites (contacts).
Go to Motorola Assist >> Tap Meeting >> choose appropriate actions
Sleeping mode: Here the phone turns to silent mode during the specific time period set by the user. You can even customize settings, just need to select some contacts, so that if they call you, the phone will ring and if a number tries to contact you repeatedly twice within five minutes, sleeping mode will automatically get deactivated.
Go to Motorola Assist >> Tap Sleeping >> choose appropriate actions
Near stock Android OS: Moto X is the first smartphone to roll out of Motorola Mobility under Google's ownership and hence it comes with almost pure Android OS stock with some value-added security and user-experience enhancing features like driving mode and others.
Motorola Smartphone Protection: Apart from Google's own Android device manager, Motorola also provides additional tool to remote locate and wipe data in the stolen Moto X device. Users just need to sign-in a Motorola account on the company website to benefit from this website.
Water-Repellant Feature: Moto X is one of the few mid-range smartphones in the market that comes with special water repellent nano coating inside and outside the phone, which enables the user to answer/call or operate the phone during wet rainy conditions. [Note: Though it has water-repellent features, users are advised not to take Moto X for dip in a swimming pool]
Twist Gesture Control Camera Launcher: Motorola Moto X boasts of 'Quick-Capture' gesture control based feature, where in, user can launch the camera in a matter of few seconds just by flipping the device twice horizontally and start snapping pictures in less time.
Moto X Design: One of the key aspects for a smartphone consumer is the device's visual appeal, here Moto X does not disappoint. It has the unique design language. It's curved back fits easily on the palm of your hand and also slide in to the pocket with ease.
Phone's sloping edge around the corners, the bump in middle and its 4.7-inch body weighing just 130 gm makes up for a perfect combination for one hand usage. The bump measures 10.4 mm in the middle and tapers to 5.6 mm at the edge.
Moto Maker: Another noteworthy fact of Moto X is that, the Motorola phone is also available in natural wood back-panel models - Teak and Walnut (in India). Though Moto Maker customization (like personal engravings on the back side and other options) is available for the phone, the services are limited to North America and select South American and European markets (confirmed to come in Q2).
Keys Specifications of Motorola Moto X:
Model
Motorola Moto X
Display
4.7-inch AMOLED (RGB) screen with HD 720p display resolutions,Pixel density : 316 ppi
OS
Android v4.2.2 Jelly Bean OS (KitKat update released)
Processor
1.7GHz Qualcomm Snapdragon S4 Pro dual-core CPU with one natural language processor core and a contextual processor core(custom Motorola X8 Mobile computing system architecture)
GPU
Adreno 320 (four-cores) graphics engine
RAM
2GB
Storage capacity
16 GB (non-expandable)
Camera
Main: 10.0-megapixel CLEAR PIXEL (RGBC) camera, LED flash,Full HD 1080p video recording

Front: 2.0-megapixel camera with full HD 1080p video recording ability

Network
3G & 4G-LTE
Battery
2200 mAh,Power back-up close to 24 hours
Add-ons
Water-repellent body coating, Bluetooth v4.0 LE + EDR, USB v2.0, Wi-Fi :802.11 a/b/g/n/ ac (dual band capability), GPRS, EDGE
Dimensions
Height: 129.3 mmWidth: 65.3 mm

Curve: 5.6-10.4 mm

Weight
130 g
Price
All color variant made of plastic costs ₹23,999, Wood-panel based smartphones - Teak and Walnut variants costs: ₹25,999
[Iamge Credit: Motorola Mobility]
(Ed:AJ)