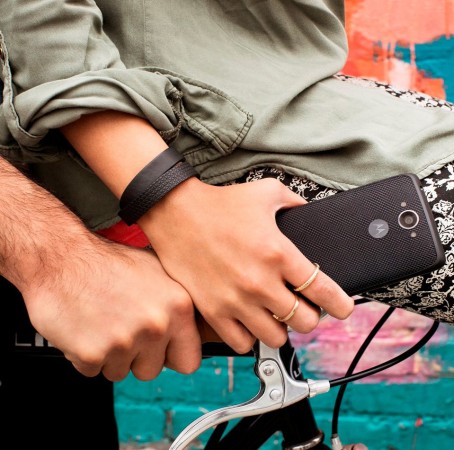 After its comeback in India, Motorola achieved an overnight success. All their major smartphones scattered around budget to high-end ― Moto E, Moto G and Moto X ― achieved decent sales figure.
Now, Motorola has made available another power-packed smartphone in India. Now available for buying through its exclusive seller, Flipkart, the Moto Turbo 64GB edition is offered at ₹41,999.
The Ballistic Nylon variant of Moto Turbo features numerous power-packed features including turbo charging, powerful combination of hardware and a killer battery.
Moto Turbo packs a 3,900mAh battery with fast-charging ability. The battery lasts for more than a day after a heavy use. Motorola also bundles the Turbo Charger inside the pack that claims to provide seven hours of battery life in just 15 minutes of charging.
Moto Turbo is designed to outperform your expectations with the newest and most powerful features. Use the 21mp camera to capture stunning pictures and movie-quality 4K video, and play it back on the 5.2-inch Quad HD (1,440p) display featuring 80% more details than 1080p.
Impressively, the display of Moto Turbo counts itself as one of the sharpest display with an incredible high pixel density count of 565ppi. The Turbo comes powered by a Qualcomm Snapdragon quad core processor, 3GB RAM and 64GB of storage to fulfil your appetite for downloading movies, books and games.
The Moto Turbo is designed with premium ballistic nylon, the same textured material used in outdoor gears and backpacks. Under that, is a layer of DuPont Kevlar fibre, a material that Motorola claims is five times stronger than steel. Moto Turbo was also designed with a water-repellent coating to protect from the inside out. It guards against everyday spills and even an unexpected downpour.
You'll get a stock Android experience, which means running the latest version of the Android 5.0.2 Lollipop OS without any bloatware or software skins. Moto Turbo also incorporates the same Moto software experiences that are available on the new Moto X.