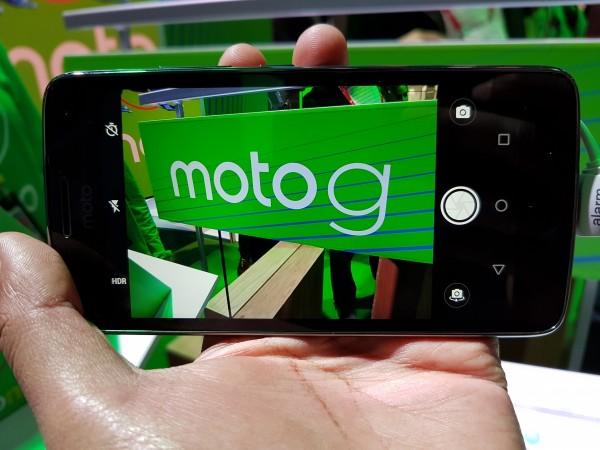 Motorola is reportedly planning to release Moto G5 series with the latest Android Oreo 8.1 software. The information got leaked through Geekbench, a performance testing website.
In the Geekbench listing, Motorola Moto G5 (model number: XT1670) with Android Oreo 8.1 OS scored a 1910 and 674 on multi-core and single tests, respectively. The mark sheet looks low for a mid-range phone and the company is expected to optimise the software to bump up the performance score.
Usually, mobile phone makers take a month or two to test the software on devices to not only improve the operational efficiency. They also do soak test inviting public software developers to test the device to get feedback and also weed any remaining bugs. So, Moto G5 owners can expect to get Android Oreo 8.1 update notification by the end of June.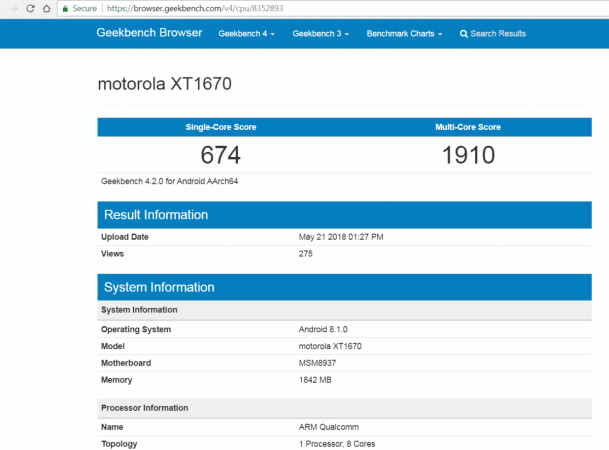 What to expect in Android Oreo 8.1?
Besides the latest Google security patch, v8.1 Oreo update will bring the Safe Browser feature to detect when users unknowingly go to malicious URLs, and it will stop any espionage attempts on the phone.
Also, v8.1 Oreo comes with new biometric security options that will allow the user to disable fingerprint reader if an unregistered fingerprint tries to open the phone more than a pre-set number of attempts.
It also comes with a value-added battery management feature that will allow the user to see the battery life status of the wireless earphones, so he or she can know beforehand to charge them before heading out.
Google's Android team has also added Neural Networks API (NNAPI) support in v8.1 Oreo, which will enable device's machine-learning capabilities to improve user-experience of Google Assistant's personalized recommendations to the device owners.
But, we are not sure if mid-range phones like Moto G5 have the compatible hardware to run NNAPI.
Stay tuned. Follow us @IBTimesIN_Tech on Twitter and on Google News for latest updates on Motorola and Google's Android Oreo roll-out schedule.