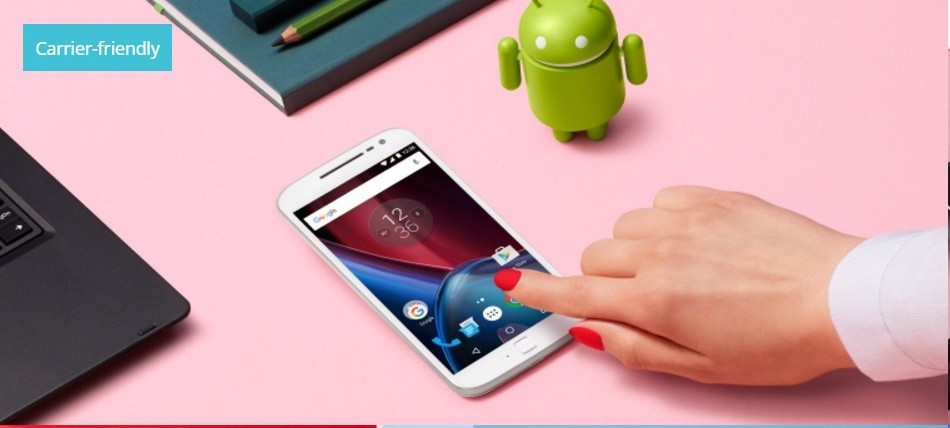 Motorola's Moto G4 and Moto G4 Plus, which were released earlier in the year, have been capturing eyeballs of late with regard to their eligibility to receive Google's latest Android 7.0 (Nougat) as an OS update. Apart from this factor, these phones are also making their way up on the popularity charts, having received favourable reviews from both reviewers as well as the general users. These factors make it imminent for people, especially those living in the US as the country is considered favourable for Motorola devices, to check out buying options for the smartphones.
In the US, both Motorola Moto G4 and Moto G4 Plus have created the right amount of buzz even after the official launch of the handsets. With both the smartphones known to be value-for-money offerings, check out the list below to get to know from where you can purchase unlocked variants of the phones, without having to depend on wireless carriers:
Where to buy Motorola Moto G4 and the Moto G4 Plus in the US?
From Motorola's official eStore: Both the Motorola Moto G4 ad the Moto G4 Plus, along with the Moto Maker, is available for online purchase at the official Motorola eStore in the US. Here, the pricing of the phones start from $199.99.
From Best Buy: If you do not prefer the official Motorola online store, then Best Buy is also offering the Moto G4 and the Moto G4 Plus at prices beginning from $200. These variants are carrier-unlocked editions that are available for instant purchase.
From Walmart's eStore: The official eStore of Walmart is currently hosting the Motorola Moto G4 unlocked variants; the starting price tag of the phone is $200. A 32 GB edition of the smartphone is priced at $228.
From Amazon US: Amazon US offers the price advantage over the above e-tailers. Here, an unlocked Moto G4 (32GB) edition has a price tag of $180.
'Moto' branding for Lenovo smartphones set for comeback
If a new report is anything to go by, then Chinese smartphone giant Lenovo will release next-gen smartphones not carrying the Lenovo brand name. The handsets would be branded as 'Moto' devices.
The company is also said to be considering a change in the senior management, with Gina Qiao reportedly set to succeed incumbent Xudong Chen as Senior Vice-President of Lenovo's Mobile Business Group.
Lenovo also stated that year-on-year sales of Lenovo and Moto smartphones combined were 12 percent less. This announcement was made during the company's recent fiscal results.