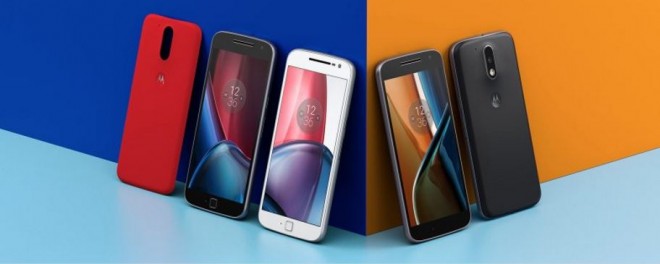 If you are an owner of the Motorola Moto G4 and the Moto G4 plus smartphones, then do check your phones for Google's Android 7.0 (Nougat) OS update. We checked out our smartphones, but are yet to find new OTA notifications representing Android Nougat. Now, new reports are flooding the web regarding Nougat seeding for Moto G4 and Moto G4 Plus.
Therefore, you are advised to initiate a manual search for Android Nougat rather than waiting for automatic updates via the OTA mechanism. At this point in time, it is worth remembering that last month Motorola India came out with official tweets declaring that OTA rollout was yet to begin. But now, even after nearly 30 days of this announcement, a significant chunk of Moto G4 and Moto G4 plus owners are yet to find Nougat within their smartphones.
However, do remember that both Motorola Moto G4 and Moto G4 Plus are officially announced as eligible devices to receive Android Nougat firmware.
Rumour mills are also hinting at a new development; this time around it is the fact that Motorola would seed updates to smartphones which are more than a year old. You are advised not to pay heed to these aspects as these are only rumours at this point in time. Remember that both the Motorola Moto G4 and Moto G4 plus were launched as recently as in May this year; and Motorola officially posted release notes pertaining to Nougat rollout for both the phones.
This means that it should, now, not be long for Google's new OS update to seed to Moto G4 and Moto G4 Plus. It is worth noting that even some 'owners' of the smartphones have claimed to have received the OS update; but this could only be a soak test variant gauging Motorola's earlier response stating that official OTA rollout was yet to begin.
As of now, a major part of Moto G4 and Moto G4 plus users are stuck with the older Android 6.0 (marshmallow) operating platform. Hence, you can manually check for new Nougat firmware within your smartphones and let us know if Google's latest OS update is seeding to your devices. You are also welcome to send in screenshots, in case you have received Android Nougat.