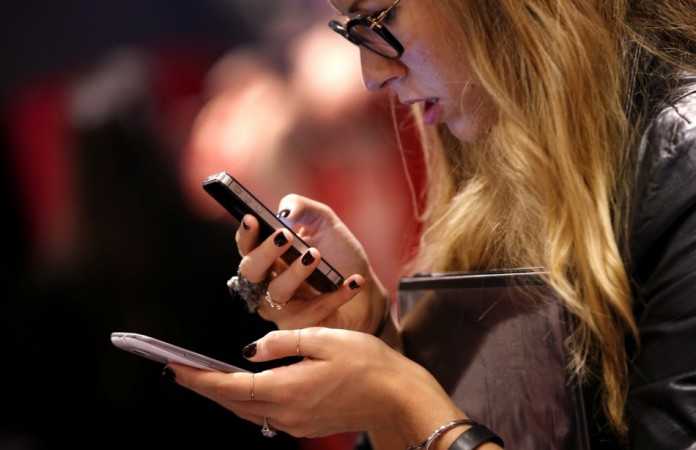 Earlier this week, American telecommunication major, Motorola launched the much anticipated feature mid-range Moto G in India.
The new Motorola handset units (16GB model) ran out of stocks in just 15 minutes after its release at an online store. Moto G's overwhelming response in the subcontinent is strong signal from MNC companies' that popular local players can no longer be complacent by churning out low-cost smartphones and expect to rule the market.
Moto G's launch is expected to affect the popular local mid-range phones like Micromax Canvas Turbo Mini, Karbonn Titanium S5 Plus and Lava Iris Pro.
Here is a brief description of the standout features of Motorola Moto G, Micromax Canvas Turbo Mini, Lava Iris Pro 30 and Karbonn Titanium S5 Plus.
Display and Design:
Motorola Moto G sports similar design seen on its elder sibling Moto X sans a decrease size. It's got soft matte-finish on the back and owners will have a myriad of colorful interchangeable cases to choose from. It features 4.5-inch HD (1280x720p) screen with an impressive pixel density of 329 ppi (pixels per inch), best among the smartphones in mid-range segment. It also boasts of nano-coating on the phone and users can answer calls even in rain. However, it cannot really be taken into the pool.
As the name suggests, Micromax's Canvas Turbo Mini A200 is smaller variant of flagship Canvas Turbo A250 and flaunts a 4.7-inch HD (720x1280p) screen having a pixel density of 312 ppi.
Lava's Iris Pro 30 boasts of Magnesium-Aluminum alloy RIM and features striking similar Apple iPhone body design. It sports IPS HD (1280x720p) display with OGS (One Glass Solution) technology.
On the other hand, Karbonn Titanium S5 Plus is the cheapest among the rivals. It flaunts a rectangular bar shaped body and features a less resolution 5.0-inch IPS qHD (960x540p) LCD screen with OnCell technology.
Processor, RAM and Storage:
Micromax's Canvas Turbo Mini and Karbonn Titanium S5 Plus pack 1.3GHz MediaTek quad-core processors, whereas Lava Iris is powered by 1.2GHz 4-core CPU.
Unlike local smartphones that use cheap chipsets, Motorola's phone houses a processor made from the industry leader Qualcomm. It boasts of Snapdragon 400 series CPU.
In terms of storage, Motorola loses points as it fails to plant a microSD card slot in the Moto G limiting its memory capacity. Other three smartphones come with additional memory slot with expansion up to 32GB.
All four rivals in the comparison story pack 1GB RAM.
Camera:
All local smartphones - Micromax Canvas Turbo Mini, Lava Iris Pro 30 and Karbonn Titanium S5 Plus flaunt an 8.0-megapixel camera, which has become a standard norm among the mid-range class of smartphones in India.
Motorola Moto G, on the other hand ships with 5.0-megapixel camera and according to few hands on reviews, it is one of the best phones among the smartphones in its class.
Mobile Operating System:
All the smartphones in this comparison story run on the ubiquitous Android OS platform. Only difference is in the version type.
It is to be noted that the Motorola's Moto G is the only one among rivals to run on the latest Jelly Bean version out-of-the-box and is also slated to receive the new v4.4.2 KitKat in few days time.
Price:
In India, Moto G (8GB) costs ₹12,999, whereas 16GB is priced ₹14,499. Micromax Canvas Turbo Mini price is hovering around ₹14,300, whereas Magnesium-Aluminum rim clad Lava Iris Pro is retailing for ₹15,400 (online shops) and Karbonn Titanium S5 Plus is the cheapest among the competitors, it costs ₹9,500.
Verdict:
Motorola Moto G:
Pros: affordable, water-proof nano coating, immediate availability of KitKat update
Cons: Only available at online stores thereby limiting the potential of higher sales in India, limited memory- no microSD card slots
Micromax Canvas Turbo Mini A200:
Pros: Affordable, microSD card slot
Cons: need to release regular firmware updates, and also provide more consumer friendly after-sales service
Lava Iris Pro 30:
Pros: Affordable, Magnesium-Aluminum alloy rim, energy efficient 2000 mAh (Li-Ion) cell with CABC (Content Adaptive Backlight Control) power saving technology enabling to lasts 30-percent more than the conventional batteries
Cons: Like all local vendors, it needs to improve after-sales service
Karbonn Titanium S5 Plus:
Pros: least expensive among the rivals,
Cons: needs improvement in after-sale services
Key specifications of Motorola Moto G, Micromax Canvas Turbo Mini, Lava Iris Pro 30 and Karbonn Titanium S5 Plus:
Model

Motorola Moto G

Micromax Canvas Turbo Mini A200

Lava Iris Pro 30

Karbonn Titanium S5 Plus

Display

4.5-inch HD (1270x720p) LCD screen with 329 ppi (pixels per inch), comes protected with Corning Gorilla Glass 3 shield.

4.7-inch IPS HD (1280x720p) screen

Pixel density : 312 ppi

4.7-inch IPS HD (1280x720p) screen with OGS (One Glass Solution) technology and also comes protected with Corning Gorilla glass shield

5.0-inch IPS qHD(960x540p) LCD screen OnCell technology

OS

Android v4.4 KitKat

Android v4.2 Jelly Bean OS

Android v4.2.2 Jelly Bean

Android v4.2 Jelly Bean OS

Processor

Qualcomm Snapdragon 400 series quad-core processor with 1.2GHz CPU speed

Quad-core processor with 1.3GHz CPU speed

(Chipset type: MT6582)

1.2GHz Quad-core CPU

1.3GHz quad-core processor

RAM

1GB

1GB

1GB

1GB RAM

Storage Capacity

8GB/16 GB variants ( no microSD card slot)

4GB, expandable up to 32GB

4GB (available: 2.43GB), expandable up to 32GB

4GB, expandable up to 32GB

Camera

Main: 5.0-megapixel camera with LED flash,

HDR

Front: 1.3-megapixel camera

Main: 8.0-megapixel camera with auto-focus and LED flash

Front: 5.0-megapixel camera

Main: 8.0-megapixel camera with dual-LED flash, BSI sensor, blue glass filter, auto-focus

Front: 3.0-megapixel camera

Main: 8.0-megapixel camera with LED flash

Front: 0.3-megapixel (VGA) camera

Battery

2,070 mAh;

1800 mAh;

Talk time: 6.5 hours

Standby time: 180 hours

2000 mAh (Li-Ion) cell with CABC (Content Adaptive Backlight Control) power saving technology enabling to lasts 30-percent more than the conventional batteries;

Talk time: up to 7.5 hours (2G) and 4.5 hours (3G)

Standby mode: 400 hours

1800 mAh;

Network

3G

3G

3G

3G

Add-ons

Dual-SIM slots, nano-coating on the cover (to protect from accidental water spills),Wi-Fi (802.11b/g/n), Bluetooth v4.0, USB, NFC, GPS

Dual-SIM slots, Bluetooth v4.0, Wi-Fi, GPS, USB, microSD card slot

Dual-SIM slots (normal + micro), Bluetooth v4.0, Wi-Fi, GPRS/EDGE, Google maps, OTG support, USB connectivity, FM radio, smart gesture features

Dual-SIM, Bluetooth with A2DP, Wi-Fi (802.11 b/g/n), Wi-Fi hotspot, Integrated GPS, GPRS/EDGE

Dimensions

129.9 x 65.9 x 11.6 mm

-------------------

138.0 x 66.7 x 7.5 mm

---------------------

Weight

143 g

-------------------

114 g

----------------------

Price

8GB: ₹12,999 & 16GB: ₹14,499

₹14,490/-

₹15,999/-

₹10,990