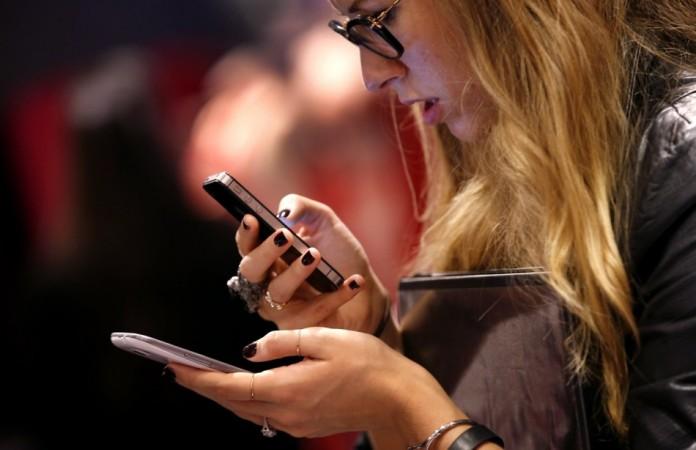 Motorola re-launched feature-rich budget phone Moto E in India with limited stocks earlier this week.
The response from the public was overwhelming as expected, similar to that of the initial launch on 14 May midnight. But despite making necessary arrangements, the website crashed within half an hour of the release (11:00 AM), due to heavy user traffic density. The glitch was reportedly fixed around 5:00 PM, and soon all 20,000 units got sold out within hours.
The new low-cost Motorola phone is making waves in India's highly competitive budget smartphone market, forcing top domestic players like Micromax, Karbonn, Lava and others to announce similar devices in same price and range, while others like Lava (and sister company Xolo) have begun announcing new KitKat OS updates to smartphones to win the hearts of their brand patrons.
Prospective consumers planning to migrate from feature phones to pocket friendly smartphones with the latest OS and pretty decent specifications should check out Moto E, Micromax Unite 2, Lava Iris 406Q and Karbonn Titanium S1 Plus.
Here is a brief description of the stand-out features of Moto E, Micromax Unite 2, Lava Iris 406Q and Karbonn Titanium S1 Plus:
Display:
Moto E flaunts a 4.3-inch qHD (960x540p) screen with Corning Gorilla Glass 3 scratch resistant shield and has a pixel density of 256 ppi (pixels per inch). The Motorola phone also boasts a splash-resistant screen/body, enabling users to answer calls even in rain. No other smartphone under this price-range offers this feature.
Whereas the rest of the local branded smartphones - Micromax Unite 2 (4.7-inch), Lava Iris 406Q (4.0-inch) and Karbonn Titanium S1 Plus (4.0-inch) - all come with a WVGA display, having 480x800p resolution.
Processor, RAM, Storage capacity:
Motorola and Lava smartphones run on Snapdragon chipsets manufactured by the industry leader Qualcomm but vary by number of cores and CPU speed. Moto E ships with 1GHz dual-core processor with Adreno 302 GPU, whereas Iris 406 packs 1.2GHz quad-core processor with 302 Adreno graphics engine.
Karbonn Titanium S1, on the other hand, houses a 1.2GHz quad-core processor (chipset name unspecified) and Micromax Unite 2 comes loaded with 1.3GHz MediaTek quad-core processor paired with Mali 400 MP2 GPU (chipset type: MT6582M).
In terms of storage specifications, all devices come with 1GB RAM and 4GB inbuilt memory with options of expansion up to 32GB.
Mobile Operating System Software:
Even though all devices run on the same Android OS platform, Moto E owners will have an advantage over the local rivals as the Motorola phone ships with the latest Android v4.2.2 KitKat out-of-the box and also expected to get one major OS update in future.
The Micromax phone also comes with v4.4.2 KitKat out-of-the-box but there is no word on whether it would get any firmware update later.
Karbonn Titanium S1 Plus, on the other hand, runs on the Android v4.3 Jelly Bean OS, whereas Lava Iris 406Q, which is currently powered by v4.3 Jelly Bean, is guaranteed to receive KitKat update soon.
Camera:
Considering the price tags of these devices, users cannot expect much from this department.
Specification wise, Micromax smartphone holds the upper hand over the rivals as it boasts two superior cameras, both at front and back. Unite 2 flaunts a 5.0-megapixel camera with auto-focus LED flash, HD video recording and a 2.0-megapixel snapper on the front.
Karbonn Titanium S1 and Lava Iris 406Q features a 5.0-megapixel camera and a 0.3-megapixel (VGA) camera on the front side for video-chatting.
Moto E too houses a 5.0-megapixel camera (no LED flash) on the rear-side but does not house a front camera.
Price:
Among the four rivals, Karbonn Titanium S1, which was released just few weeks ago, is the cheapest device with a price ranging between ₹5,750 and ₹6,300 in the market.
Though Moto E is a pocket friendly phone (₹6,999), the Motorola device is exclusively available on Flipkart and not in local brick-and-mortar shops. And as per the latest report, the smartphone's stocks have ran out on the e-store. Consumers have to wait for the new stocks to arrive. Until then, prospective buyers can type-in their email-ID on the Moto E page on Flipkart to get a notification from the company when the stock arrives.
Micromax Unite 2, which comes pre-loaded with 21 languages support, is also priced ₹6,999 (MOP), whereas the Lava Iris 406Q costs around ₹6,600.
Also read: "Motorola Moto E vs. Nokia X vs. HTC Desire 210 vs. Sony Xperia E1; Battle of MNC Branded Budget Smartphones Intensifies"
Key specifications of Motorola Moto E, Micromax Unite 2, Lava Iris 406Q and Karbonn Titanium S1 Plus:
| | | | | |
| --- | --- | --- | --- | --- |
| Models | Motorola Moto E | Micromax Unite 2 A106 | Lava Iris 406Q | Karbonn Titanium S1 Plus |
| Display | 4.3-inch qHD (960x540p) screen with Corning Gorilla Glass 3Pixel density : 256 ppi (pixels per inch) | 4.7-inch WVGA (480x800p) IPS screen | 4.0-inch WVGA 480x800p screen | 4.0-inch WVGA with 480x800p resolution screen |
| OS | Android v4.4.2 KitKat OS | Android v4.4.2 KitKat OS | Android v4.3 Jelly Bean (guaranteed to receive v4.4 KitKat) | Android v4.3 Jelly Bean |
| Processor | 1.2GHz Qualcomm Snapdragon 200 series dual-core CPU with 400MHz Adreno 302 GPU | 1.3GHz MediaTek quad-core processor with Mali 400 MP2 GPU(chipset type: MT6582M) | 1.2GHz Qualcomm Snapdragon quad-core CPU with Adreno 302 GPU | 1.2GHz quad-core processor (chipset unspecified) |
| RAM | 1GB | 1GB | 1GB | 1GB |
| Storage capacity | 4GB, expandable up to 32GB | 4GB, expandable up to 32GB | 4GB, expandable up to 32GB | 4GB, expandable up to 32GB |
| Camera | Main: 5.0-megapixel camera (no flash) Front : no camera | Main: 5.0-megapixel camera with LED flash Front: 2.0-megapixel camera | Main: 5.0-megapixel camera with LED flash Front: 0.3-megapixel VGA camera | Main: 5.0-megapixel camera Front: 0.3-megapixel VGA camera |
| Battery | 1980 mAh (Li-Ion);Can provide power for close to 24 hours under mixed media usage | 2000 mAh;Talk time: up to 8 hoursStandby time: close to 190 hours | 1700 mAh | 1500 mAh |
| Network | 3G | 3G | 3G & 2G | 3G & 2G |
| Add-ons | Dual-SIM slots (micro), Bluetooth v4.0 (with LE), Wi-Fi (802.11 b/g/n), micro-USB v2.0, microSD card slot, FM radio, | Dual-SIM slots, Bluetooth v4.0, Wi-Fi, GPS, microSD card, micro-USB, comes pre-loaded with 21 language support. | Dual-SIM, Bluetooth (with A2DP), Wi-Fi, USB connectivity A-GPS integrated with Google Maps, microSD slots, | Dual-SIM (3G+2G), Bluetooth (with A2DP), Wi-Fi (802.11 /b/g/n), A-GPS with Google Maps, microSD card slot |
| Dimensions | 124.8x 64.8 x 12.3 mm | -------------- | 124.0 x64.0 x 10.3 mm | ---------------------- |
| Weight | 142 g | -------------- | ---------------- | ---------------------- |
| Price | ₹6,999 | ₹6,999 | Around ₹6,600 | Around ₹5,750 and 6,400 |