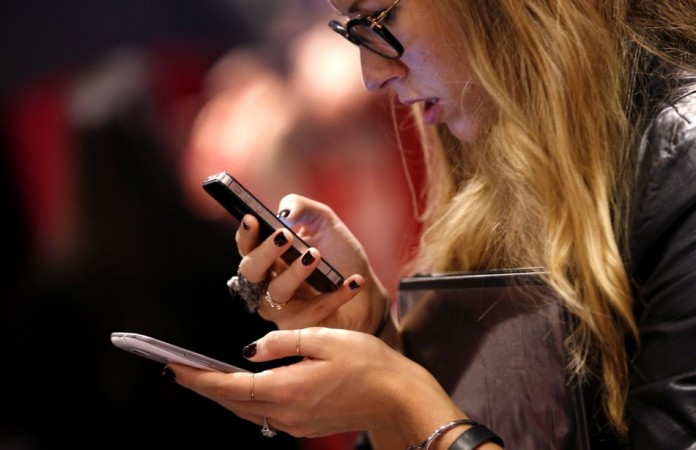 Motorola had launched feature-rich budget phone Moto E in India last month.
The new Motorola phone received a massive reception from the public, and it was so overwhelming was that Flipkart, the exclusive Moto E seller in India, had a tough time meeting the market demand.
The company launched the device twice last month (on 14 May and 23 May), and on both occasions the stock ran out within hours. The episode sent other domestic players on a launching spree, flooding the market with similar low-cost smartphones.
With Moto E stocks running dry on Flipkart at the moment, the void has opened a window of opportunity for local brands, giving them a chance to sell their products.
Prospective consumers, who are planning to migrate from feature phones to a pocket friendly smartphones with the latest Android KitKat software, could either wait for Moto E stocks to return or go for the newly launched Lava Iris X1, Micromax Unite 2 A106 or Xolo Q600s.
Here is a brief description of the standout features of Moto E, Lava Iris X1, Micromax Unite 2, Lava Iris 406Q and Xolo Q600s:
Display:
Moto E flaunts a 4.3-inch qHD (960x540p) screen with Corning Gorilla Glass 3 scratch resistant shield and has a pixel density of 256 ppi (pixels per inch).
[Note: The Motorola phone also boasts a splash resistant screen/body, enabling users to take/answer calls even in rain. However, it cannot really be taken for dip in the pool]
Xolo Q600s is the only other device among the budget smartphones to boast a qHD screen but the increase in screen (4.5-inch) size has reduced the pixel density to 244 ppi. Meanwhile, Micromax Unite 2 sports a 4.7-inch WVGA (480x800p) display and Lava Iris X1 features a 4.5-inch FWVGA (854x480p) screen with pixel density of 217 ppi.
Processor, RAM, Storage capacity:
Motorola runs on the 1.2GHz Snapdragon 200 series dual-core chipsets, produced by top American firm Qualcomm.
Xolo Q600s and Lava Iris X1, on the other hand, ships with a more energy efficient 1.2GHz quad-core processor, manufactured another American company Broadcom. Micromax Unite 2 houses a faster quad-core processor, which can reach a maximum CPU speed of 1.3GHz.
In terms of storage, all devices stand even as they come packed with 1GB RAM and 4GB inbuilt storage, with options of expansion up to 32GB.
Mobile Operating System Software:
In this aspect, Moto E, Lava Iris X1, Micromax Unite 2 and Xolo Q600s all stand even as they run on the latest Android v4.4.2 KitKat OS platform.
However, Moto E owners will have a slight advantage over the local brands as the Motorola phone is guaranteed to get at least one major software update in future.
Camera:
Considering the price tag of the devices, users cannot expect much in this department.
Specifications wise, Lava Iris X1 is superior among the lot as it comes loaded with an 8.0-megapixel primary camera with a 2.0-megapixel camera on the front, whereas the Xolo device flaunts a 5.0-megapixel camera on the rear side and a VGA camera on the front .
Micromax phone houses a 5.0-megapixel camera on the rear side and a 2.0-megapixel snapper on the front. Moto E flaunts a 5.0-megapixel camera on the back.
Price:
Moto E and Micromax Unite 2 are competitively priced ₹6,999, making them the cheapest among the rival. On the other hand, Lava Iris X1 and Xolo Q600s are priced ₹7,999 and ₹7,499 respectively.
Key specifications of Motorola Moto G, Lava Iris X1 and Xolo Q600s:
| | | | | |
| --- | --- | --- | --- | --- |
| Model | Motorola Moto E | Lava Iris X1 | Micromax Unite 2 A106 | Xolo Q600s |
| Display | 4.3-inch qHD (960x540p) screen with Corning Gorilla Glass 3Pixel density: 256 ppi (pixels per inch) | 4.5-inch FWVGA (854x480p) IPS screen with laminationPixel density: 217 ppi | 4.7-inch WVGA (480x800p) IPS screen | 4.5-inch qHD (960x540p) IPS OGS screenPixel density: 244 ppi |
| OS | Android v4.4.2 KitKat OS (guaranteed to get one major software update) | Android v4.4.2 KitKat OS | Android v4.4.2 KitKat OS | Android v4.4.2 KitKat OS |
| Processor | 1.2GHz Qualcomm Snapdragon 200 series dual-core CPU (with 400MHz Adreno 302 GPU) | 1.2GHz quad-core CPU | 1.3GHz MediaTek quad-core processor with Mali 400 MP2 GPU(chipset type: MT6582M) | 1.2GHz Broadcom quad-core processor with 312 MHz Videocore IV GPU(Chipset: BCM 23550) |
| RAM | 1GB | 1GB | 1GB | 1GB |
| Storage capacity | 4GB, expandable up to 32GB | 4GB, expandable up to 32GB | 4GB, expandable up to 32GB | 4GB, expandable up to 32GB |
| Camera | Main: 5.0-megapixel camera (no flash)Front : no camera | Main: 8.0-megapixel camera with dual-LED flash, auto-focus with multi-element lensFront: 2.0-megapixel with multi element lens | Main: 5.0-megapixel camera with LED flashFront: 2.0-megapixel camera | Main: 5.0-megapixel camera with LED flash, HD video recordingFront: 0.3-megapixel VGA camera |
| Battery | 1980 mAh (Li-Ion);Can provide power for close to 24 hours under mixed media usage | 1800 mAh (Li-Ion) | 2000 mAh;Talk time: up to 8 hoursStandby time: close to 190 hours | 2000 mAh;Talk time: up to 24 hours (2G) & 11 hours (3G)Standby time: close to 449 hours (2G) & 400 hours (3G) |
| Network | 3G | 3G | 3G | 3G |
| Add-ons | Dual-SIM slots (micro), Bluetooth v4.0 (with LE), Wi-Fi (802.11 b/g/n), micro-USB v2.0, microSD card slot, FM radio, | Dual-SIM (GSM+WCDMA) slots, Bluetooth v4.0 (BLE), Wi-Fi (802.11 b/g/n), USB connectivity, EDGE/GPRS, A-GPS for navigation, | Dual-SIM slots, Bluetooth v4.0, Wi-Fi, GPS, microSD card, micro-USB, come pre-loaded with 21 India languages. | Dual-SIM slots, Bluetooth v4.0, Wi-Fi (802.11 b/g/n), USB v2.0, Assisted GPS, |
| Dimensions | 124.8x 64.8 x 12.3 mm | 134.0 x 66.0 x 8.9 mm | -------------- | 136.5 x 68.0 x 7.9 mm |
| Weight | 142 g | 138 g | -------------- | ------------ |
| Price | ₹6,999 | ₹7,999/- | ₹6,999 | ₹7,499/- |