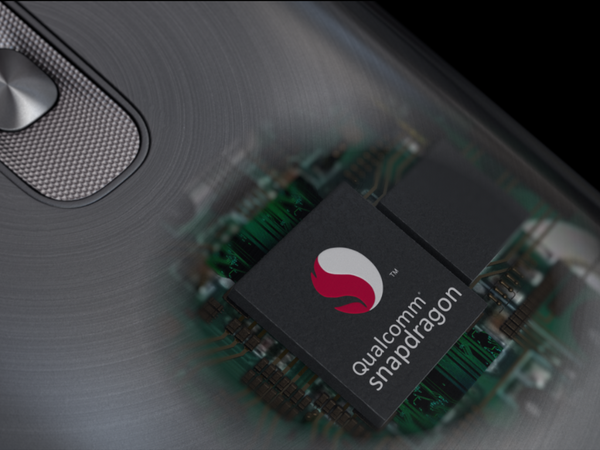 No smartphone processor makers come even close to what Qualcomm offers via its Snapdragon range, in terms of comparison. And with its presence in a number of big-hitting handsets on the planet, it's hard to chalk off the makers anytime soon.
As of now, the biggest news out of Qualcomm is the recent introduction of its first-ever octa core processor in the form of Snapdragon 810. We have already seen the processor arrive in the revamped HTC Desire 816G, but it seems like more handsets from an assorted range of manufacturers are also in line for the upgrade.
Qualcomm recently published a press release where it detailed on the Snapdragon 810 chipset, and how well it will be adopted in 2015. This latest copy of the press release says that the chip-maker's most advanced piece of retail silicon will be present in "premium tier" products, scheduled for launch very soon.
The presser basically has been put out to praise all those companies that are already making use of the Snapdragon 810 in their devices, or are planning to employ them into the devices in the near future. With handsets such as the LG-made G flex 2 (already on sale in Korea) and the Mi Note in the helm, it seems like a few more such big names have already made a sort of semi-official announcement of carrying the new processor.
First of those companies in line is Motorola. "Motorola Mobility and Qualcomm have a long history of cooperating to create amazing mobile experiences," said Rick Osterloh, President of Motorola Mobility. "The Snapdragon 810 processor will enable us to push the boundaries even further so we can continue delighting our customers with devices that give them new choices."
Apart from Motorola, Sony also took an acute interest in handsets coming with the Qualcomm-made octa core processor. In fact, the company might have even somewhat confirmed that the upcoming Xperia Z4 might be running this latest processor.
"Whether it's long-lasting battery life, watching the latest movies or enjoying music in Hi-Res Audio quality, our customers are increasingly demanding more from their Xperia device to deliver the latest content and entertainment experiences," as stated by Gen Tsuchikawa, senior vice president and chief strategy officer of Sony Mobile.
"We're excited about the new capabilities of the Snapdragon 810 processor and are looking forward to working with Qualcomm Technologies as we bring new Xperia products to consumers later this year," he added.
Other than that, Chinese handset maker Oppo also chimed in with others when the company's VP Sky Li stated: "OPPO is committed to delivering to our users the most delightful electronic experience, that is full of surprises through meticulous designs as well as smart technology. We're excited to collaborate with Qualcomm Technologies on our Snapdragon 810-based devices to drive new value in the premium tier for our customers in 2015."
Lastly, it was also quite interesting to see Microsoft joining others for the latest Snapdragon's integration into the future Lumia range of handsets. "Microsoft and Qualcomm's long standing collaboration has allowed the two companies to offer compelling business, imaging, and entertainment experiences with Lumia smartphones running on Windows Phone," Juha Kokkonen, general manager for portfolio and product management at Microsoft, hinted.
"We look forward to continuing this relationship to deliver best in class Lumia smartphones, powered by Qualcomm's Snapdragon 810 processors, and offer an unprecedented combination of processing power, rich multimedia, high-performance graphics and wireless connectivity for our customers," he added, as scripted via PhoneArena.
We aren't taking anything into consideration, for the time being, until we see some sort of delivery on the comments made above, but if the companies have gone this far into somewhat revealing what they plan for the future, it can be said that the Qualcomm-made Snapdragon 810 might remain one of the busiest pieces of mobile processors in the industry.