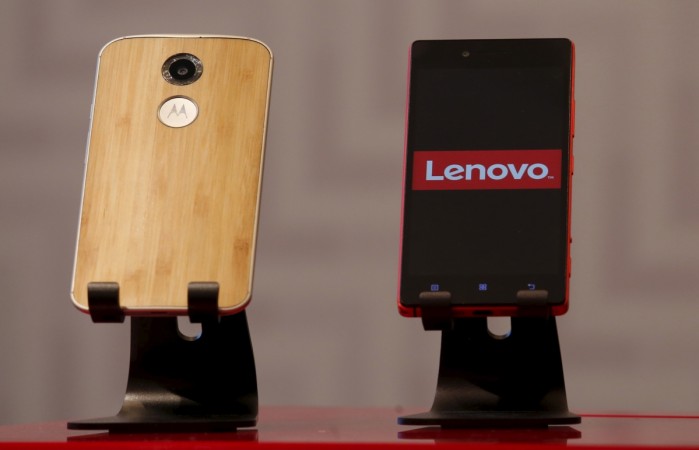 Motorola's flagship series Moto X belongs to a class of its own, with good build quality and specifications. It has survived stiff competition from Apple iPhone, Samsung Galaxy devices, HTC One handsets and others. But the Lenovo-owned company appears to have realised that it's now time to re-brand some of its products. The Moto X series will now reportedly be replaced by the Moto Z line.
According to a report by VentureBeat, Motorola will re-brand its flagship Moto X series as Moto Z. It said that the company is planning to push out at least two flagship phones this year, codenamed as Vertex and Vector Thin with a 5.5-inch screen. It went on to say that the Vertex will be called the Moto Z Play while the Vector Thin will be known as the Moto Z Style.
The mobile phone manufacturer is tight-lipped on the speculations around re-branding of its flagship series but reports are doing the rounds that it would be made public at the upcoming Lenovo Tech World show in San Francisco next month.
Interestingly, "Z" is a series that Sony has just dumped. The Japanese technology giant marked the end of its Xperia Z family by floating a new line called Xperia X, releasing three devices from the series — Xperia X, Xperia X Performance, and Xperia XA — at the MWC 2016. But it's a give and take move from the rival companies, as "X", which has been taken by Sony, is the name of Motorola's flagship series.
In another report, VentureBeat has claimed that the Moto Z Style (Vector Thin) will sport a 5.5-inch AMOLED display with a Quad HD resolution, powered by a Qualcomm Snapdragon 625 processor clocking at 2.4GHz, and comes packed with a 32GB internal storage and a 3/4GB of RAM, and a 13MP camera.
On the other hand, the Moto Z Play (Vertex) is expected to sport a 5.5-inch AMOLED Full HD display, a Qualcomm Snapdragon 820 processor clocking at 2.0GHz, a16 GB storage and a 2GB RAM or a 32GB storage and a 3GB RAM, and a 16MP camera.