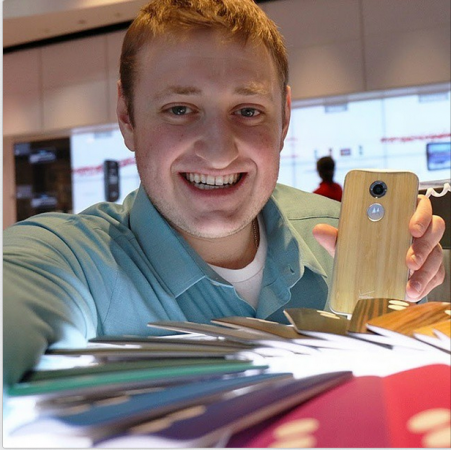 Motorola has just announced a grand contest on the image-sharing website, Instagram.
In the post, they declared that the prize for winning the contest would be a vacation worth $3,000, which roughly translates to €2,594. The contest requires you to post your selfies on Instagram with the hashtag #MotoPhotoBomb. The contest is open till 22 January and will offer a $1,500 Delta Air Lines card, 2 Hilton Hhonor gift cards worth $500 and 1 VISA gift card worth $500.
How to participate
For taking part in the contest, rush to the nearest Verizon store and get hold of a Moto X 2nd generation smartphone and click a selfie with it. The smartphone that you will use to click the snap should also be a Moto X smartphone. This means, you need to be a Moto X owner and have to reach a Verizon store for clicking the selfie to participate in the contest. You also need to have a personal Instagram account and should be above 18 years of age. Unfortunately, the contest is for U.S.-based customers only.
If you're not aware about the Moto X smartphone as yet, allow us to tell you some details about it. The smartphone boasts a 5.2-inch AMOLED display with 1080x1920 pixels resolution and runs on a 2.5GHz Snapdragon 801 SoC. The smartphone also comes equipped with 2GB of RAM and available with 32GB of in-built storage capability. The Moto X 2nd Generation counts among the first few handsets to receive Android 5.0 Lollipop update as non-nexus smartphones.