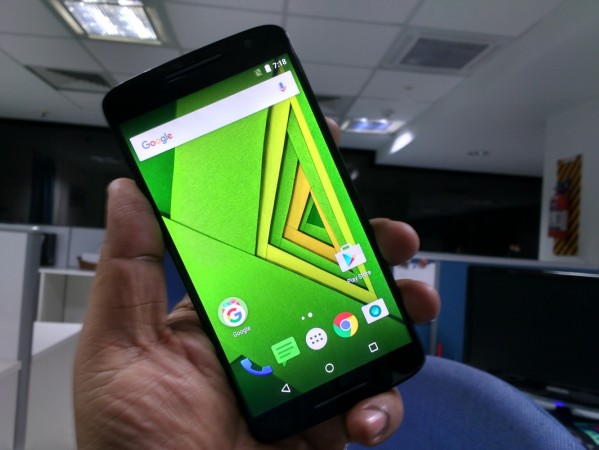 The long rumoured Moto Z Play, a budget variant of the Motorola's flagship Z series, has made its appearance on a benchmarking site.
The Motorola device XT1635-03, understood to be the Moto Z Play spotted on AnTuTu (via Phone Radar), shows the device running the Qualcomm Snapdragon 625 octa-core processor backed by Adreno 506 graphics engine, Android 6.0.1 Marshmallow, 3GB RAM and 32GB in-built storage.
It also reveals that the Moto Z Play will house a 16MP camera and a 5MP front snapper.
The leaked features are almost in line with earlier reports, except for one. The device will have Snapdragon 625, not Snapdragon 652 as was previously rumoured.
We believe the specifications shown on the AnTuTu might be of a prototype used for testing, as it is a common practice among smartphone-makers to test multiple models to evaluate the best possible configuration for optimum performance. Based on multiple test results, the company will choose specific internal hardware so that it is on par or better than its rivals.
The Moto Z Play is most likely to come with Snapdragon 652.
The Moto Z Play rumours will be keenly tracked as the device is apparently set to make its debut first in the emerging markets including India and Brazil. Watch this space for more updates.