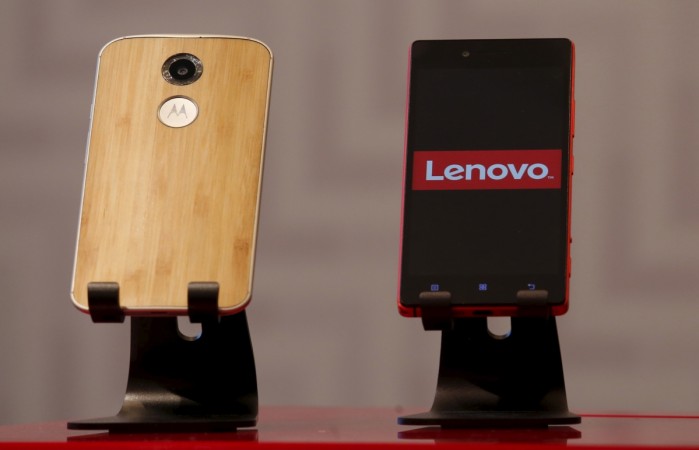 An image of the Moto G4 Plus has leaked online, revealing key design elements and features.
Reliable Twitter spy Evan Blass (@evleaks) has posted the first exclusive image of Moto G4 Plus. The picture shows the white-hued Moto-branded device resembling the Moto G (3rd Gen) with some cosmetic changes on both the back and the front.
The 2015 device series featured two speaker grilles — one on the top and another at the bottom. However, the lower speaker has been replaced in the new phone with a square-shaped physical home button. Many believe it will house a fingerprint sensor, as there are numerous mid-range handsets in the market with similar biometric technology
On the back, the Moto G (3rd gen) sports a silver strip featuring the camera with dual-LED flash (below), which extends to the middle culminating with Motorola's trademark batwing logo.
The company has trimmed that metal strip in the Moto G4 Plus model, as seen in the picture, to house only the snapper and the LED flash, while the batwing logo is placed separate, below the camera module.
It is believed that the Moto G4 Plus will feature a 5.5-inch display, 16GB inbuilt storage and a 16MP camera on the back, and be unveiled next month.
Rumour has it that the Moto G4 Plus will accompany another variant dubbed the Moto G (4th gen) in the launch event in May.
It will reportedly come with a 5.5-inch HD (1280x720p) screen, a 13MP primary camera and 16GB storage. Both the devices are expected to come in black and white colour options.
Also read: Moto G (4th gen), G4 Plus, Moto E (3rd gen) key features, price details leaked ahead of launch
For the uninitiated, the upcoming fourth-generation Moto G series, including the Moto X and Moto E (3rd gen) series, will be the first Motorola-less branded phones. Instead, they will come with the "Moto by Lenovo" tag.
Read more: Cell phone pioneer brand Motorola to be phased out in 2016: COO
Since both devices are rumoured to debut next month, fans will be able to get a clearer picture as more specification details are bound to surface online between then and now.
Also read: Lenovo working on 5-inch Moto X series
Watch this space for more updates.