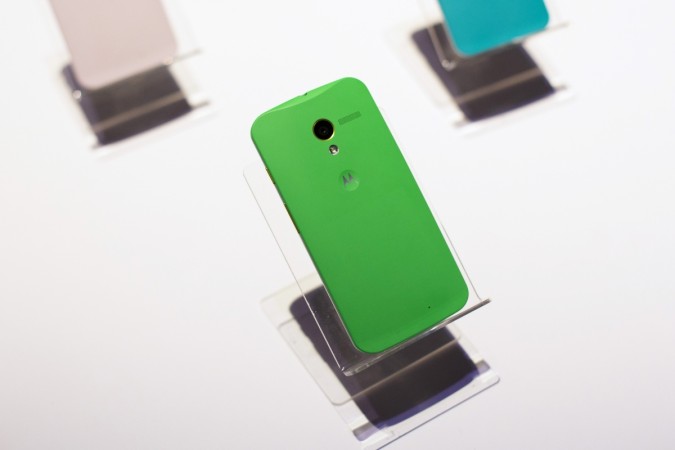 Motorola recently started selling Moto G Turbo, Moto X Force and Moto 360 (2nd gen) through Amazon India, but it has now started offering its entire product portfolio on the new retail platform, which was exclusively available on Flipkart for over two years. In order to kick off the new partnership, Motorola is offering a series of discounts and offers on all of its products.
As a part of Motorola's inaugural offers, Moto E (Gen 2) 4G, Moto G (Gen 3) and Moto G Turbo Edition smartphones received Rs 1,000 off, while the company's Moto 360 smartphone is off by Rs 2,000. The discounts are available only for a limited period, from March 1 to March 4.
Under Motorola's inaugural sale on Amazon India, Moto G (Gen 3) 8GB variant is priced at Rs 8,999 while the 16GB model costs Rs 9,999. Moto G Turbo and Moto E (Gen 2) are priced Rs 11,999 and Rs 5,999, respectively, following a flat Rs 1,000 discount.
Motorola's Moto 360 (Gen 2) 46mm Black Dial is also available at a discounted price of Rs 21,999, down from its Rs 23,999 price tag, and the Moto 360 (2nd Gen) 42mm Natural Metal Dial costs Rs 17,999. Amazon India also lists the recently launched Moto X Force, but Motorola is not offering any discounts on the Rs 49,999 price tag.
Buyers can take further advantage of the ongoing discount sale by using SBI debit and credit cards to purchase the Moto devices. Amazon India is offering additional 10 percent cash back on purchases made through SBI cards.
Motorola recently completed two years of exclusive partnership with Flipkart and offered similar discounts on its products last month. The move to end exclusivity with Flipkart isn't surprising as Motorola India had announced last year that its devices would be available through more partners, Gadgets360 reported.