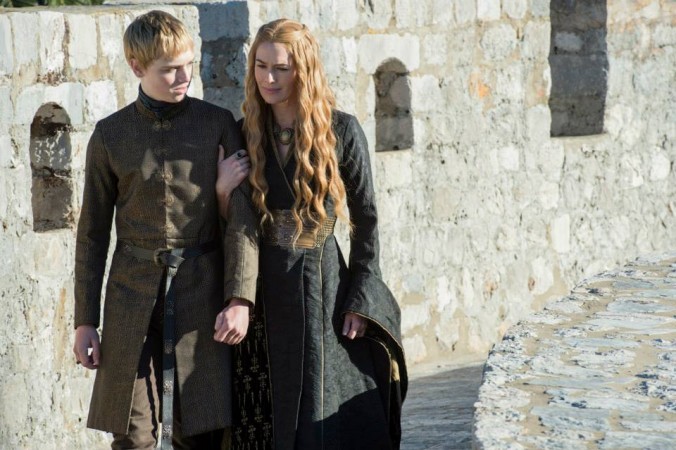 Mother's Day, that wonderful day of the year when people remember how awesome their mother is and hopefully let her know how much she is appreciated, is upon us. Mother's Day 2016 falls on Sunday, May 8, and in celebration we are honouring some of the most awesome badass mothers of TV.
Cersei Lannister (Lena Heady) â€" "Game of Thrones"
The only Lannister daughter, Cersei is one of the most fierce, vengeful women in a show filled with fierce, vengeful people. She is extremely protective of her children, and rightfully so, considering two of them are dead now. She also loves them all dearly, thankfully not like she loves her brother Jamie Lannister, who is also the father of the children.
Harlee Santos (Jennifer Lopez) â€" "Shades of Blue"
This badass cop mom played by Jennifer Lopez has quite a few hard choices to make. While all of them may not be the traditionally right ones, she does it all for her 17-year-old daughter Cristina. Now Indians can watch her kick a--- and protect her daughter when "Shades of Blue" airs on Friday nights via Colors Infinity.
Claire Dunphy (Julie Bowen) â€" "Modern Family"
Claire is a day-to-day badass mom that kids will never mess with. Despite her children's many attempts to fool her, Claire always catches them just when they think they got away with whatever they are planning. Now a working mom, Claire is still on top of things and constantly checking on her three children. If you are in India, you can watch this ABC comedy via Star World on Thursdays.
Regina Mills aka the Evil Queen (Lana Parrilla) â€" "Once Upon a Time"
Despite being the evil queen, the one thing Regina loves the most in the world is her son, Henry (Jared S. Gilmore). She even became a hero for him and forgave her greatest enemy Snow White (Ginnifer Goodwin) so that Henry could have a relatively happy family. Regina's sacrifices and choices are examples of what lengths mothers would go to protect their children.
Jill Webber (Jill Kargman) â€" "Odd Mom Out"
Jill, the titular odd mom out, is a stay-at-home mom who is forced to live in a neighbourhood of elite, trendy women and finds herself as the odd woman out. She loves her children with great passion that translates to comedy gold. Comedy Central India will be airing back-to-back episodes of "Odd Mom Out" in celebration of Mother's Day 2016 on Sunday, May 8, from 12 p.m. (IEST) onwards.