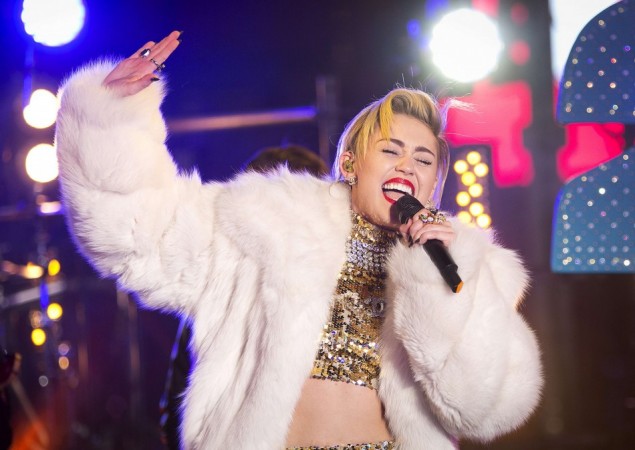 On Mother's Day, celebrities including Miley Cyrus, Justin Bieber and Kim Kardashian took to their respective social networking accounts to wish their mothers for their unwavering faith and love that have helped them to achieve success in their chosen fields.
Bieber, who gained the title of being a bad boy due to his various run-ins with the law in the past one year, has always credited his mother Pattie Mallette for his success. And on Mother's Day, he took the opportunity to thank her for teaching him to love, forgive and believe.
I love my mamma! @pattiemallette this is our day. Happy Mother's Day. I love you

— Justin Bieber (@justinbieber) May 12, 2014
My mom has taught me how to love, forgive and believe. She is my everything ♛ http://t.co/JE6IB4e6e3 — Justin Bieber (@justinbieber) May 12, 2014
Cyrus, too, attracted all sorts of negative media attention during her transformation from a sweet Disney actress to a wild pop singer. Cyrus' controversial performance at the 2013 MTV Video Music Awards had many asking where her mother was and why she wasn't correcting her child's wild ways.
Tish, at the time, said she will be a constant support for her daughter through her good and bad moments. And for all that support, Cyrus took an opportunity to thank her mother on this Mother's Day.
Happy Mother's Day mama tishcyrus http://t.co/MCFNMI8lSi

— Miley Ray Cyrus (@MileyCyrus) May 11, 2014
Check out other celebrity tweets below.
I have the hottest mom! LOL This was her after 4 kids!!!!! My hero!!! I am me because of you!!! Thank… http://t.co/NjHPbaxNXs — Kim Kardashian (@KimKardashian) May 11, 2014
Happy Mother's Day to all the moms out there, especially @gladsheila. I may be biased, but she's the best in the world.

— Neil Patrick Harris (@ActuallyNPH) May 11, 2014
Happy Mother's Day Mum, Debs, Mama and all the Mum's around the world! http://t.co/mWMnfDmAQ3 — Hugh Jackman (@RealHughJackman) May 11, 2014
i love you mum pic.twitter.com/5CRbghDgbz

— Lorde (@lordemusic) May 10, 2014
(Ed: AJ)