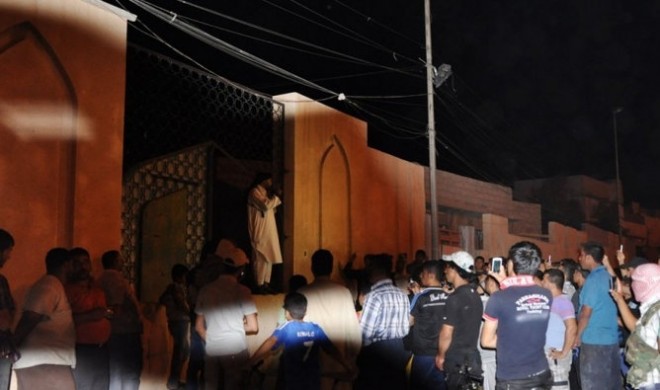 A young woman, said to be in her 20s, has been stoned to death by the Islamic State in Mosul on charges of adultery.
It is reported that the public stoning took place on Tuesday late evening. A New York Times report noted that the girl was executed along with her lover, also in his 20s.
Under Isis, which follows the strictest form of Sharia, even an allegation could get one killed. It is reported that the woman was married and that she was having an extra-marital affair. There is also no confirmation whether the local Sharia court carried out a trial before the stoning.
The names of the victim could not be ascertained yet. It is reported that the duo was paraded around the city before the stoning.
Eyewitness told NYT that "12 Isis men" came with bags filled with stones for the execution, which was witnessed by over a 100 people in Mosul.
However, deviating from its usual course of recording such events, Isis fighters reportedly asked everyone present not to film the stoning. In areas ruled by Isis, medieval-era punishments such as beheading, stoning and crucifixions are a common practice.
For many Mosul residents, it was only back in September 2014 that they first witnessed a stoning. The novelty of the 'shameful' event was such that Isis even had distributed pamphlets inviting the local residents.
But since the first stoning in the Bab al-Sham neighbourhood in Mosul, Isis has carried out one killing after another in the name of religion, including throwing 'gay' men off the roof.